"Lately, I have been looking at me…fuck this box I am in. I guess I miss my heart, things do fall Apart…" These were the words that held me down to the first track off the Project by Moelogo, ITheEP.
Finding my way through great music and playlist, I stumbled on the single "Stay Easy" by Moelogo which features collaborative effort from Cavemen. Incase you wondering why this is different, well I had just got for myself an amazing Bluetooth earbud. I haven't listened to great music in a while because I am a lone listener and enjoy the most of beautiful songs all laced up close to my ears where I can feel away from the world and the environment I am in.
Finding the beautiful playlist of amazing songs while already reciting the most of it in my head, Moelogo's single took me as I noticed he had just dropped his Project so I decided to check it out and oh boy…
This Man stole my presence from the playlist I was in and I found peace listening to his well placed project, following up with the first track that embodies the lyrics I had mentioned earlier. Moelogo stylishly had my attention for the past 48hours and it is only right I share my experience and thoughts while I get my ears plugged to ITHEEP by Moelogo.
Moelogo ItheEP The Review
The EP kicks off with a beautiful soul lifting single titled Things Fall Apart, which is quite a relatable single as it embodies the thoughts of most people as it goes. The strings, vocals and lyrics are so perfectly tied in synch that you definitely just don't want to skip. A Beautiful thought to this is how this was placed to lead the EP leaving a quest in ones heart, you know you cant skip this but also cant wait for what's next but then you are patient because this beauty cannot be rushed as we move to the next.
Off the project, the second single, Wahala which features QDOT Steps in with hard bass and beautiful kicks. This is the level of jump that ultimately follows up rightly and a side note to this project is how much lyrics and songwriting skills were just in order and was never neglected. You outrightly would love this from the jump, its that beautiful.
Jaiye feat Bella Shmurda
Wo, I really appreciate that there was a sequence to enjoy the vibe right before the vocals kicks in and yes again, Moelogo delivered catchy lyrics that you can recite right off the jump and then you know Shmurda never miss. This was suitably placed in the right way that anyone and everyone would love this.

"Latikekere, Lati wole, Me I nor dey greedy with my money, O Bobby, Me i nor like stress you go dey your dey"
Who Talk (Feat. Adekunle Gold, Ria Sean)
This one, He actually did this thing and said, Hey Gold, lead this. If you were listening to this for the first time with no expectations, hearing Adekunle Gold's Voice right off the start would give that chills cause we all know this is his sound and then the beautiful effort from Moelogo & Ria Sean was beautifully in synch. Kept this short and Simple and we love it
Fountainbleu (Feat Krishane)
This is the Song. That Caribbean, Miami, Boat Cruise and Whining your waist or rocking your woman to this definitely is nothing you should miss. This song gives you that vibe to have someone close to you, this is that song and that is not even the best part. Moelogo already knew he had this covered and he knew he made the summer jam but then he wanted to take it to the next level and he introduced Krishane. Come on, That Voice makes me want to tell my girl to bend and roll it. I absolutely love this one.
Goody Goody (Feat Alpha Ojini)
Moelogo secret weapon was lacing tracks not just far apart in moods together, having the right people on each songs and having them shine immensely like it was their records and still having to maintain that he owns this song too. Great collaborations and this was just another one you don't need to miss.
Stay Easy (feat The Cavemen)
This having been the first record that introduce me to the presence of the EP should tell alot of how amazing it is, although being calm with the song, I was always looking out for that Cavemen Hook, So lovely. Love this one.
One Time (Feat Reekado Banks)
You get to ask, Did Moe after making a song be like, this is who would do so excellently well with this and then reach out to them because every single reminded me of how much i love the guest artiste, not far range from what we love them for they all ate every record and Reeky Baby delivered again.
Care About Me (Feat Laycon)
This tune owns a special place. while i have to add that this is incredibly one of the best guest verse by Laycon on a record he doesn't own. Moelogo giving that back up melodies to the lyrics from Laycon makes this a record you would love to listen to over and over again.
You Sef (feat L.A.X)
Moelogo's intention was clear and that is, I am dropping the project where every collaboration was the right collaboration. We are very certain there was no way LAX could not delivered in a piece like this, they both ate like it was their favourite meal. this was an amazing record just as much as the others.
Boju Buju
Logo, Loego. Two words, Incredibly Amazing. Kicked off this project with an amazing tune thats tells us to keep listening and then while at the very end of this project, placed an amazing record that makes us feel so good and we need to listen to the very first record again.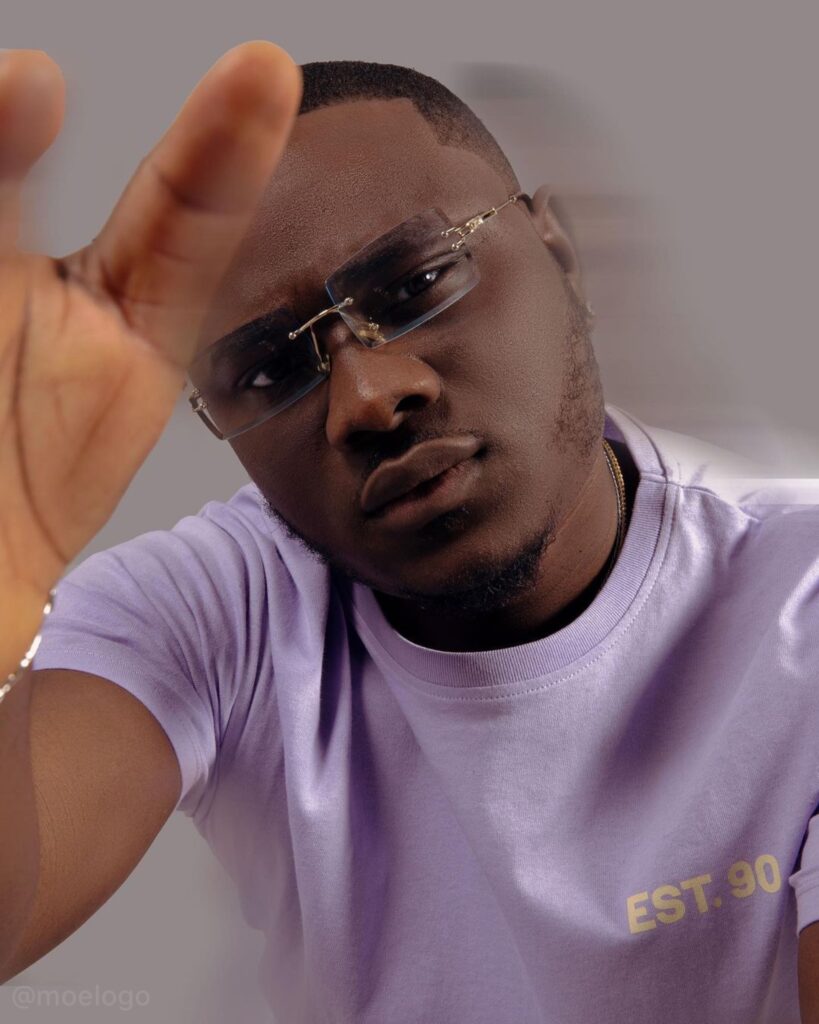 This Product was Carefully Placed, Selected and it is evident the amount of work that was placed in to achieve this perfection, this is highly recommended for everyone who loves Great Music, Vibes and Rhythm.
Be Part of The Critic Circle
Join Us On Our Social Media Platforms
Leave a Comment.
@TheCriticCircle | 08080540041