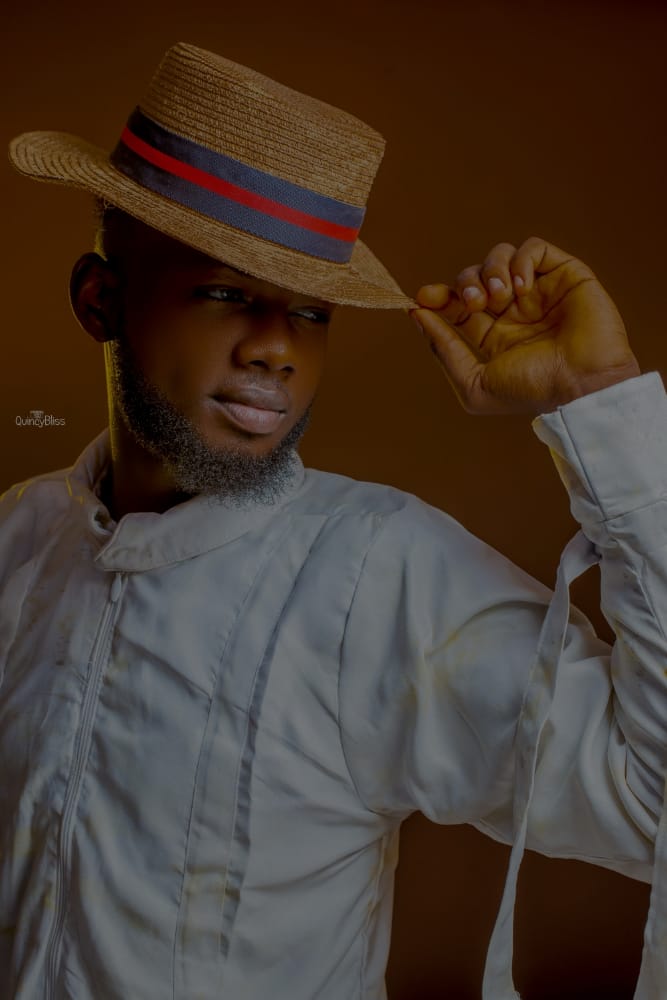 Born in Lagos, Growing Up In Surulere, the hometown of Most Afro Beat Iconic Export Such as Oxlade, Wizkid. Surrounded by the Things he loved doing the most, Faith Michael Fondly referred to by his Stage Name FM, has the most beautiful memories. From sharing moments with his step-dad's band, having to sing with them, listening to the long interesting soulful playlist from his dad that he enjoyed just as much as his dad did to witnessing his mum being a chorister in her church, FM has always been in around and covered in the presence of Music,
At the point the question is, Who is FM?
While as much we are concerned in giving the best description possible, we however gave the opportunity to the fast rising star to introduce himself and with shining confidence, he addresses himself as seen below
FM, also known as FAITH MICHAELS is a Nigerian singer, a pure Lagos bred and graduate of the university of Benin. He's got so much enthusiasm and blee for sounds. He's profoundly known for his infectious charisma and playful soothing attempter. More specifically, his vocal dexterity reflects a strong hue and eargasmic sonorous relief that carved him the title "THE VOCAL UNICORN" .
Impressed with his wit and understanding of his craft, FM who officially kicked off music professionally in 2014, unveil that aside being around the family where music was a friendly norm, they did not entirely but partly influenced his decision to make music, adding that either not or if, he would still have been in this phase of making music. he did however share that his rapping skill was influenced by his cousin with whom he has some musical memories with him too and his parents did not really give in to his decision until they started seeing Artistic Elements in him.
With rounds of Conversation, when asked about What has been your most lovely moments so far in making music your career choice? He simply put and i quote "I think it'll be when I was casually singing in a taxi and then almost every one loved what they heard. And the driver had to say o boy na wa o, this your voice no be ordinary. Try enter TV o" also adding that the moment lives in my head rent free and he does get accolades a lot, from different persons and places but that particular one that day is one moment he so cherish."
With beautiful remarkable records out on on different platforms, FM has stunningly become one of the force to be known in the entertainment world, feeding his audience and music lovers with interesting and ear loving amazing records to suit his hype and more.
If you haven't yet and you reading this, please take out a minute to listen to Sweetness by FM.
IPhone Users – Click Here
Listening to FM, Speak, Sing, all only reassures one of his intelligence and growth in skill and resources and we can really say the entertainment space is blessed with his amazing kind.
You can follow and join FM on his Social Platforms Below
Follow FM on Social Media
Instagram – Click Here
& Twitter – Click Here
Be Part of The Critic Circle
Join Us On Our Social Media Platforms
Leave a Comment.
@TheCriticCircle | 08080540041