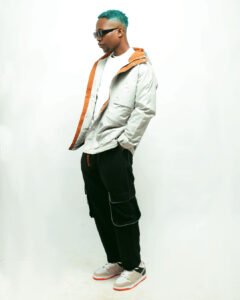 Just days after we shared how amazing his talent is, it seems we are not the only ones who has picked an order of preference towards Fast Rising Pop Up and Coming Artiste, Valee YVE and his sooth sailing voice and bounce.
Sir Chizy Entertainment, a label who has been foremost on his structure and led by Businessman and Entertainment Lover, Sir Chizy has been lunched for sometime and while looking out for exceptional talents took time out to build relationships with not just the highs but lows, learning, and understanding the surroundings.
Sir Chizy on his search quest and look out made out in a tweet saying, A lot of amazing talents out here that need proper harnessing, great talents and their music can heal the soul, but no platform, no support, so they can't be heard" and acting on his word, he has finally unveiled that he does not just have eyes on Valee YVE but also willing to build a support structure, goals, and help him achieve his wildest dreams.
As writing this, it has not been confirmed the details of this signing but it is evident that there is so much more to look out for the moment and we love it as it goes. Like we always say, there is always greatness in growth and we love to see it every single time.
Join Valee YVE on Instagram – Click Here
& Chizy Entertainment – Click Here
Be Part of The Critic Circle
Join Us On Our Social Media Platforms
Leave a Comment.
@TheCriticCircle | 08080540041