Falz finally drops his 4th Studio Album called Moral Instruction.
The album which is a socio-conscious themed project follows the '27'
album released in 2017 and contains nine songs with guest appearances from Demmie Vee, Chillz and producer/friend Sess.
Review | Mp3 Download
1. Johnny – Review
Johnny is posed at track no 1, clearly a great way to start the ride, in this single FALZ has to pour it out and in thoughts he evidently was addressing the incessant killing of youths, bloodshed and jungle justice. Interesting way to have a soothing balance to preach a message and also have you nodding heads. Voice Samples and Background Chants also did great to add flavour to this great song.
Just in that note, Johnny is evidently a masterpiece that deserve multiple plays.
Listen, Download and Share your Thoughts
JOHNNY – DOWNLOAD MP3
2. Follow Follow – Review
Song Duration – 2min 35sec.
Song Kicked off with voice sample of Zombie, a song by legendary Afro Beat Legend, Fela Kuti. There's no doubt that however distant in pronunciation, Both term Zombie and Follow Follow strike same characteristics. In this song, Falz deliberately took time to address the few who join the leagues to get fame and attention at all cost. However again, He did justice in every bit of this masterpiece.
Produced by Sess The Problem Kid
FOLLOW FOLLOW –DOWNLOAD MP3
3. Hypocrite (feat. Demmie Vee) – Review
Song duration – 3mins 42sec.
Just as the title says thus, Falz was able to place everyone in their leagues, a typical explanation of analysing the quote "Sinners judging sinners for sinning different." The Rhythm and Choice of Sound distinct from warlord sounds and was just the right sound to project a topic So suspenseful as this.
Efforts from Demmie V gave us that vibe to keep you stalk on this for hours.
DOWNLOAD
4. Talk – Review
Song Duration – 2mins 32Sec
TALK kicked off with a game mimicked sound, following suit with a rhythm and catchy hook with could be learned and revised easily. From the Get Go, it could be same that this song is definitely a masterpiece, with content being untouchable and direct, his playful skill in staying through with the purpose of the song is really an attribute others should emulate.
Overall, Talk being undoubtedly a great song is taken from "Moral Instruction"
TALK – DOWNLOAD
5. Amen – Review
Song Duration – 2mins 51Sec.
Sampling one of the iconic body of work by Fela Kuti, He addresses and shared his thoughts on religion. There's heavenly no better way he could have done this better.
Listen and Enjoy
AMEN – DOWNLOAD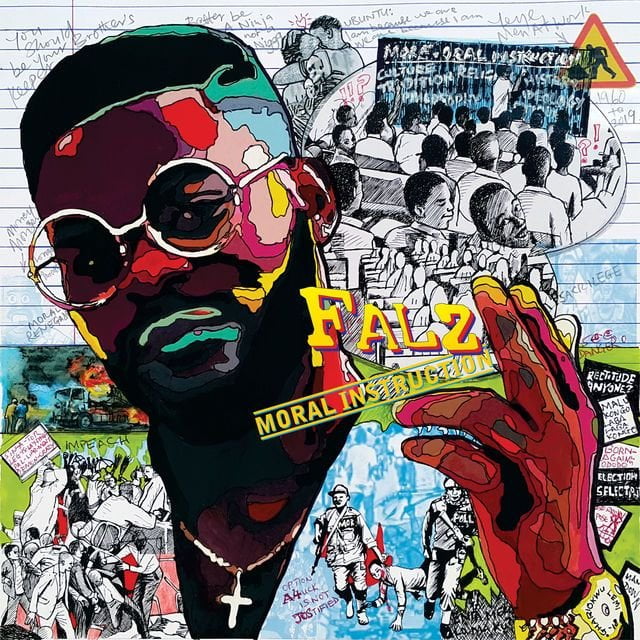 6. Brother's Keeper (feat. SESS) – Review
Song Duration – 3mins 25Sec
Mystic and Intelligence, Falz addresses and talks about the ill acts, he portrays himself as one who doesn't care about others but himself. Sess contribution to this song is however beautiful and easily should be one to applaud in this Album, calm rhythm and soothing flow to keep you listening for hours.
BROTHER'S KEEPER – DOWNLOAD
7. Paper (feat. Chillz) – Review
Song Duration – 2mins 54Sec
There's however no way this could have been complete without addressing the thirst of getting the paper (Money). This is one of the comforting songs from this album, Chillz in his relax zone must be very awesome, not only could you learn, listen and nod heads, you could also dance and enjoy yourself.
A classy touch of a Masterpiece.
PAPER – DOWNLOAD
8. E No Finish – Review
Song Duration – 3mins 07Sec.
Right to the end of the journey, Falz gives credit to Fela Kuti and also shares the inspiration behind this album. While we can't get enough of this rhythm, E No Finish is easily one of those that deserve the most airplays.
E NO FINISH – DOWNLOAD
9. After All Said and Done – Review
There's no better way to say this, but in summary. Falz created a Masterpiece, a modern look of the legacy earlier kicked off by legendary Fela Kuti.
He has done the most he can, Listen to what he has to say.
AFTER ALL SAID AND DONE – DOWNLOAD MP3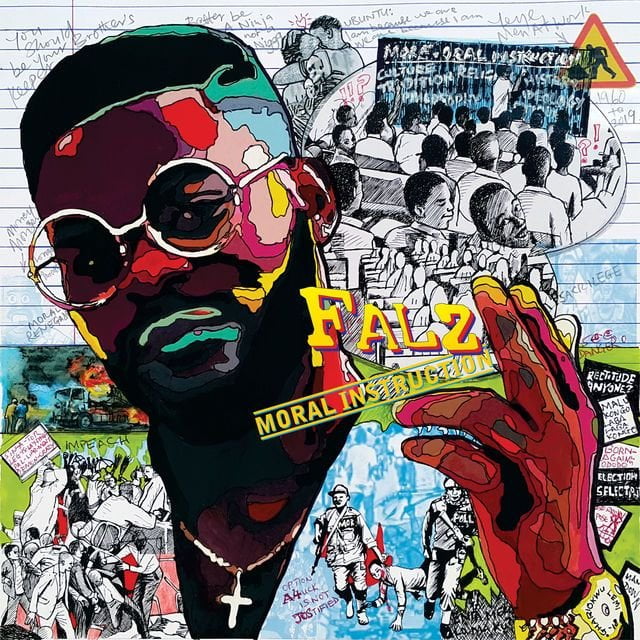 Conclusion –
The Socio Conscious Theme play Project by Falz which he titled Moral Instruction is surely a great Masterpiece heavily recommend. A decent listening to this Album can give one a sense of sanity.
Productions and Composition in this album is greatly one of the sauce to keep this on the charts for long.
Be Part of The Critic Circle,
Join Us On Our Social Media Platforms
Leave a Comment.
@TheCriticCircle | 07016882553