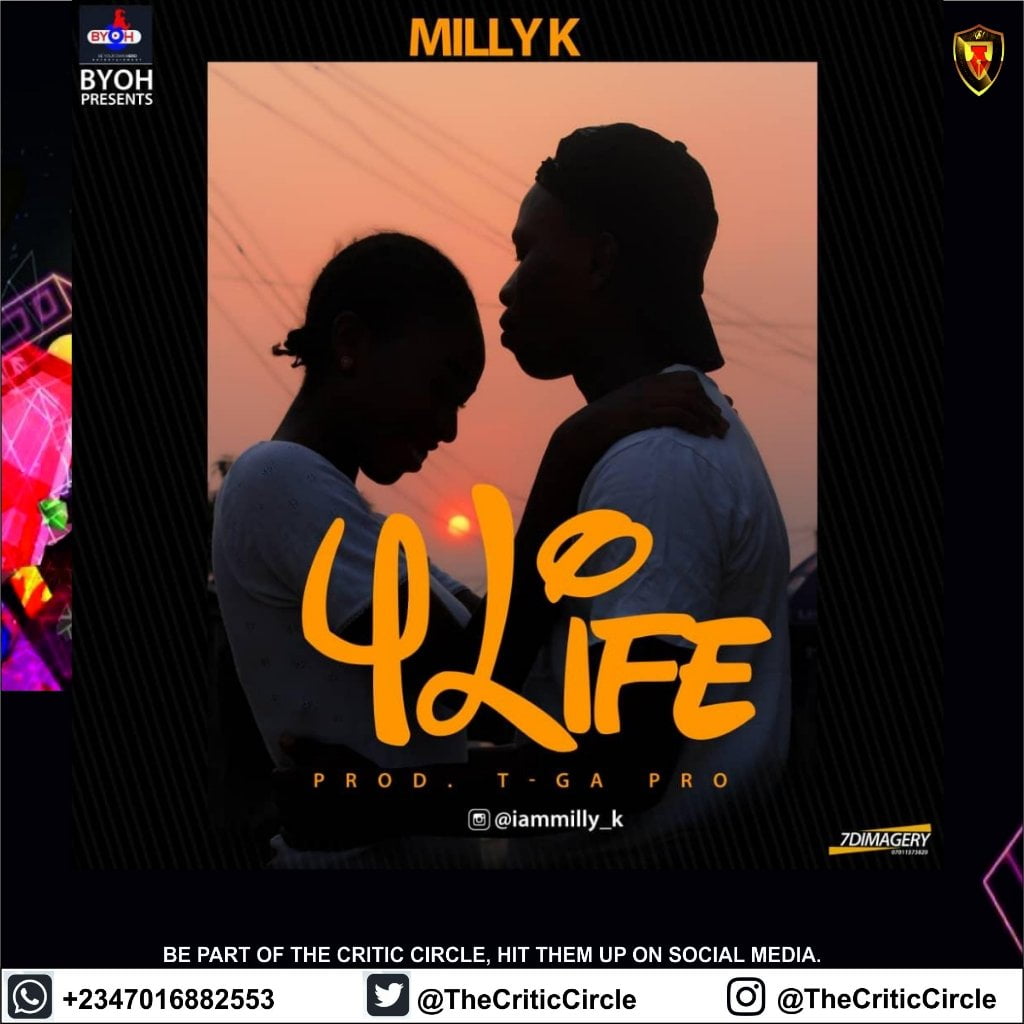 Fast Rising Performing Hip Hop Artiste popularly known as Milly K who has duly shown his light and will towards getting to his goal surely is one of those to watch out for in 2019.
Deserving and Incredibly Amazing, The Talented Hip Hop Artiste has decided to kick off his 2019 in putting out a classic work produced by T GA Pro titled 4 Life.
Review
Soothing and Subtly, he delivers a remarkably touch in creating an awesome body of work.
4Life totally talks about love and sacrifice, the beauty of this song comes from the calm nature of which he delivers his heartfelt lyrics.
In conclusion, though having fee loops one cannot but agree to the fact that New Single titled 4Life by Milly K is an Awesome Song.
Please Download, Listen and Share Your Thoughts.
Be Part of The Critic Circle,
Join Us On Our Social Media Platforms
Leave a Comment.
@TheCriticCircle | 07016882553