Talented singer, songwriter, recording and performing artiste, Chuvano, who has actively been in the sturdy dishing out served records to fans, music lovers, and listeners have announced the release of his debut album, 22:22
Taking into account his interest in making a difference, the reference of being associated with and nicknamed the new school 2face, Chuvano has mastered his arts to only not satisfy the odds of good melodies and music but also the lyrics of great listeners and deepened relativity.
We had a conversation With Chuvano about his forthcoming debut project, and he had a few things to share.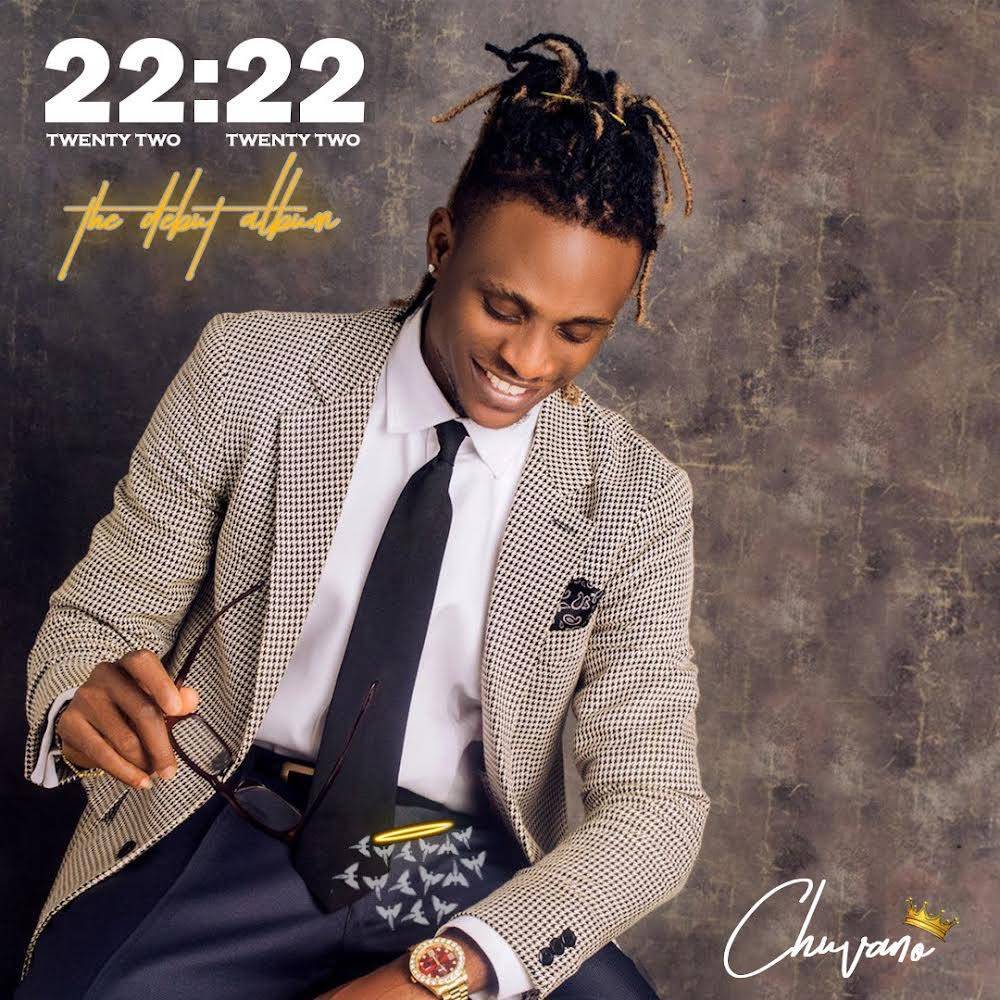 It's chicken soup served with "Afro Pizza". That's the description, the shades of the things I can do musically. (laughs).
For my foremost fans, the 22:22 project, which is my debut album is long overdue. They would have envisioned that I am working towards a sophomore album or even more.
But I'll like to draw attention to the fact that I only officially started releasing music in 2018, irrespective of how long I might have been out there. I mean from campus days performing on stages and all of that, but I professionally started publishing music in 2018, and Since then, I only put out an EP (Half Of Me), which I released in 2021. Before that, I've also had singles that have done pretty well, including "Nobody Holy" and "Guarantee Dey".
So I chose 22:22 to be released in 2022 because it's highly significant to me. It's the year that marks some personal completions in a lot of areas.
Since 2008, I have seen the number 22:22 (Twenty Two, Twenty Two) in different forms, from flipping my phone over at that time to seeing the number in random places. It's just been very significant for me.
The in-depth meaning of 22:22 is; "my angels are coming". Further revealing that I've been on track for a long time, and it's time for me to move to the next level. So that's why I chose the title, and that's why I chose the year 2022 for my debut album.
Most of it is in dedication to my late father, who also died 22 years ago. So it's a symbolic and beautiful work. It expresses different shades of my musical abilities too.
I didn't get to do so many collaborations on it because the album is quite personal, and I just wanted people to hear more about me on the album than anything else. So, play the album, focus on Chuvano, and that's it.
It was a lot of work putting the album together as an unsigned artist. Worthy of mention is that towards the completion of the project, I had a lot of challenges, I had health challenges with my vocals, so I had to stay off recording for about 5 to 6 months, which put the project on hold for a long time but you know, I'm glad that the album is here.
The album is not exactly where I am now because I have long past where it is. However, it is very significant that I put it out, especially knowing someone connects with it as much as I did.
The Debut Album, 22:22, is scheduled to be available at all music stores and digital streaming platforms on December 8, 2022. It features incredible talents, such as Ugoccié, Elated, Moskilla, Fosa etc.
On his social media channel, @chuvanoofficial, he constantly enagages with his audience and shares with them beautiful contents daily. Be sure to follow to keep up with his entertaining presence.