GETTING TO KNOW THE HIP-HOP MUSIC ARTISTE, CLIDO
Popularly known for his stunning display and artistic presence, Clido, Ifebunso Kingsley Ndubuisi, Born In Benin City (6th, Dec 1996), has duly become one of the talents with an astonishing catalogue and preceding fanbase.
With applauds and accolades given to his works, projects and music released. He has been able to attract and communicate with individuals, ranging from a handful of music lovers and hip-hop fanatics who find satisfaction in listening to his works.
Growing up, his interest in music did not get early support nods from his parents, as they were against it. However, for Clido, listening to music was not enough as he also leaned into discovering himself and started writing his music in jss2.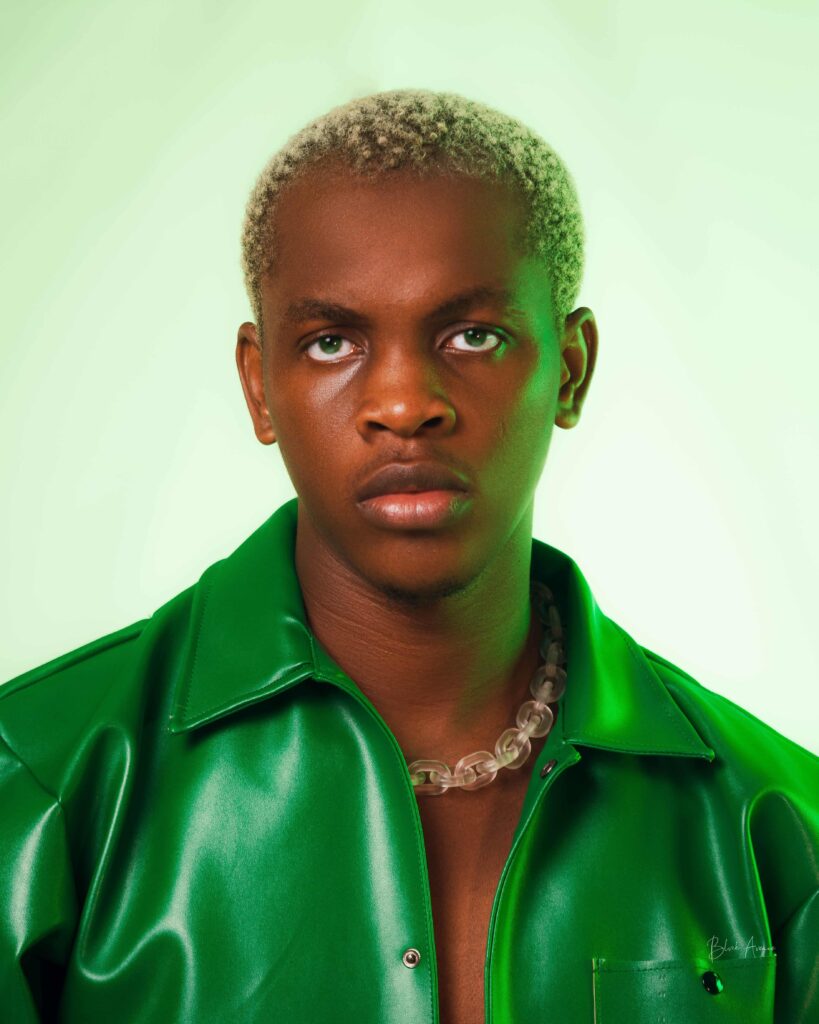 Inspired by the Jesse Jagz Album, Jag of all Tradez, he saw the need to do much more. And although he discovered his skills and writing at a very young age, he did not start creating and making music professionally until 2018 with his debut single titled Badman.
His growth has been a collision of events and time indulgence given to earn perfection, leading to the multiple records delivered, singles and features, including songs such as Badman Feat. D blaze (2018), Gimme my money (2020), Rep Telekinesis EP (2020), Pay Up Feat. Tkrayne & Jsy, (2020), Friday Night (2020), 6:45 Feat. Reezy (2021), Maximum Energy (2021), Some Time (2021), Biggerman Feat. Odyssey & Treggz (2022), Erujeje Feat. Odumodublvck (2022).
THE ALBUM – ALL YOU NEED TO KNOW
Closing to the date of release of his debut project, Clido introduced his scheme and the idea of Going Green. Teasing music listeners and his audience on his journey so far, he has released promo pictures signifying his lead and the essence of his debut album Nigerian Badman.
The Debut Project, Nigerian Badman, Scheduled to be released on June 24th, 2022, has been highly anticipated by the Nigerian Hip Hop Artiste and looking at the 15Track Music Album, one can see why this project is a milestone and eventually lifechanging to his career path.
The Music Album features collaborative efforts from stars such as Vino Okoye, Dr Barz, Odumodublvck, Reezy, Tkrayne, Jsy, Odyssey, Treggz, D'blaze, Khacidy and Harry Carter.
Off the project, he already released a single track titled, Erujeje featuring Odumodublvck, the Abuja Based Hip Hop Music Artiste, who also happened to appear twice on the album.
Although engineered and credits given to producers, he has gone over the lead to engage his fans with insightful conversations, raising his antics, and working his route, while also building the anticipation on what they should expect from this project.
In Summary, The 15Track Debut Album, Nigerian Badman By Clido, is Scheduled to drop on June 24th, 2022. And it features collaborative efforts from talented individuals such as Vino Okoye, Dr Barz, Odumodublvck, Reezy, Tkrayne, Jsy, Odyssey, Treggz, D'blaze, Khacidy and Harry Carter.
Do Keep Up With Clido and His Debut Album By Following Him On Social Media With The Links Below
Twitter: Click Here
Instagram: Click Here
Youtube: Click Here