You could tell the creativity of the talent when you see one, and Favi's ethics to working on his craft should never be underrated. While one could vet out his growth in lyricism, delivery and output over time, we would better tell on his jump to release of a brand new single titled, $till Brok€, Although just having dropped a smashing hit single, Crime which features Psycho Yp and Hotkid.
How does he put these workloads together?
Just a minute off the release of his previous record, Crime, which is already getting applause from music lovers and listeners, he is again raising anticipation for yet another single. These questions far stretch our mind state, introducing our interest to his camp, to not just see his ethics but the idea behind his craft and ideas that springs forth into the dark with beaming rainbow lights.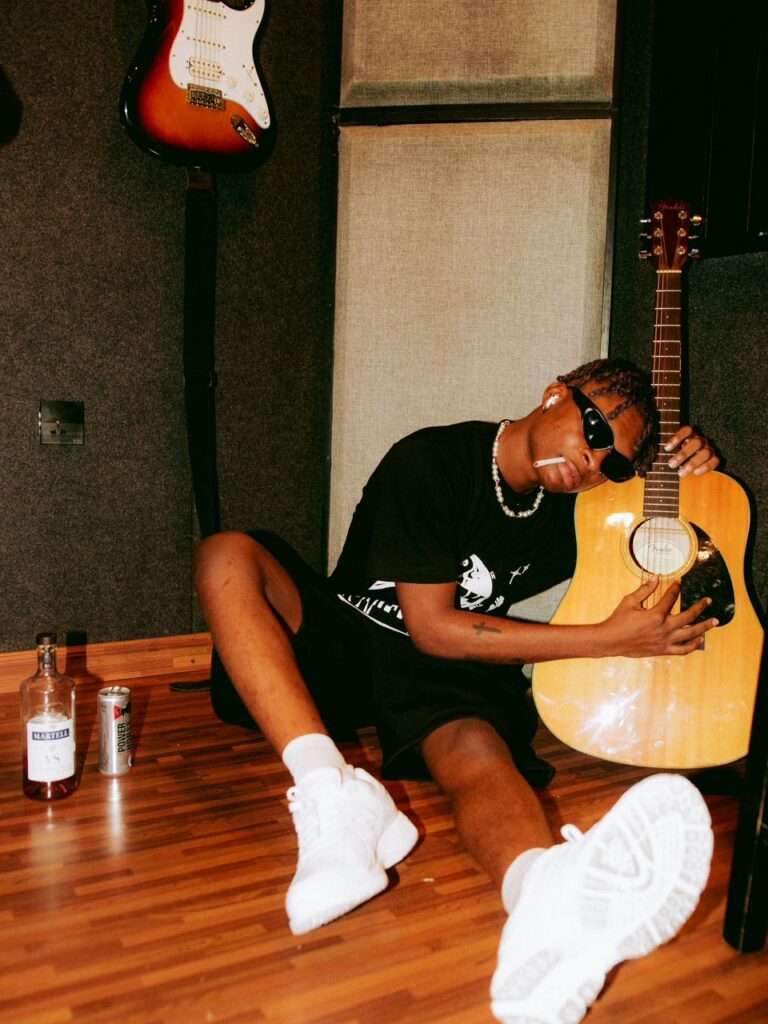 For Favi, he knows just as well how to rock the tides, the highs and lows, but if there be anything he is most devoted to, it would be his relationship with music and the comfort it brings to his soul.
Having laid his recording and creative space, his haven, The Finedope's, Favi makes it his constant hill to frequently climb and nourish his nutrients in every aspect that relates and rekindles his art.
For me, it is my truth, I vibe and say what I feel, and I hope someone out there likes it. I know there are people out there who would appreciate my effort, and I understand the goal and what I want, and I sure know it would cost an arm and a leg. laughs (sighing, he doesn't know what that means, he heard it out and felt it makes sense and smiled, adding that we get his point, nevertheless). Do we? I bet we do now.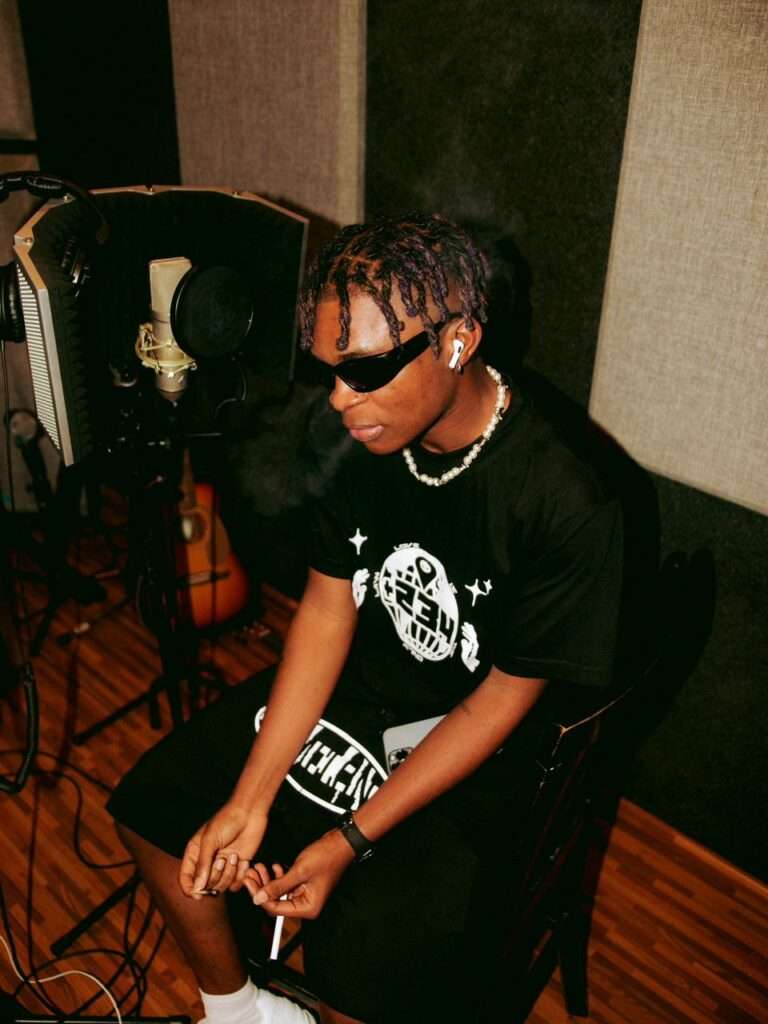 Engaging a few conversations, taking our interest in not just his art but his other works such as Merchandise and NFTs, Favi seems to have load lots of projects on the table we would be interested in sharing with you. However, he proclaims that most of these are just for the eyes and not fully formed to be shared with the world, indicating that, when it is time, we would have a fair share of the wonders he has been up to,
Though we couldn't get access to exports on other variables he has been working on, we did get a sneak peek of his brand new single scheduled to drop later in October.
The single titled $till Brok€ is a follow-up single to the buzzing single, Crime. It is Produced By Spykida, Mixed and Mastered by in-house producer, Huloo and AnR by Creative Manager, OVO.
Laid on a fine blend of HipHop and Afroswing, Favi performs and shares insights of how he feels and the happenings around him. Fact, Fiction, Faux or Fuse? Although we have no idea what his lyrics are on, we, however, do know Favi kept the melodies going.
If you are asking who is Favi?. Then we got you.
Favi, Born Favour Chukwuedu Ikemefuna, also known by the catchphrase, Gidi Boy, is a Young Talented Next-Gen Fast Rising Pop Entertainer, Steadfast in Proving his ground.
You can join Favi on various social media platforms such as Instagram, Twitter and Tiktok via the handle stated, @Only1favi.