Read more

: Favi (Musician) – Biography, Music, Net Worth, and Growth [Click Here]
Favi, Biography His Journey So Far and Exclusive Contents
It has always been of interest to us to entertain, unveiling the most amazing talents around the world, and today, not only have we been duly pushed and inspired by the talents of this talented star, Favi, we have also been entertained and we look forward to the greatness he has to offer but first the question asked by lots new to his artistry are left yet answered and hence we brought this to you. In essence, to better understand the talent, his craft, and art, we are giving exclusives to questions, starting off with the question, Who is Favi?
Who Is Favi
Favour Chukwuedu Ikemefuna Popularly known as FAVI, and the moniker, Gidi Boy is a Young Expressive Talented Next-Gen Fast Rising Pop Entertainer, Steadfast in Proving his ground. The uniqueness in his art, and the kind of music, he best describes as Afroswing.
Favi, Growing Up and Music
Growing up in Bariga, a known City in Lagos, Favi, was enabled in an environment where he found love for competitive sports such as football and basketball. Although he gained satisfaction towards how well he handled his enthusiasm and participation in sports, it just could never match his love for music.
Listening to records and music from stars such as Lil Wayne, 2Pac, Dr. Dre, Rick Ross, and lots more, His move for Eccentric Hip Hop grew in bounds that it led him to the studio in 2016.
Since finding his way to recording and having his first studio experience, which due to standard did not pass for release in 2016., Favi has, however, over time mastered his art and confidence, resulting in the rollout of records, collaborations, and projects such as
On his path to getting heard and appreciated for his Craft and Art, Favi played his routine. A series of intense work put into recording, writing, and researching to be better.
Favi's Education, Ethics, and Admiration To Growth.
Favi's notch to being better is inadmissible, This attribute is likewise seen in his Education History, kicking off Pre School with Canaan Children School in Bariga, Transferred to Santa Maria in Delta due to financial reasons to continue Pre School. In Primary 1, he went back to Lagos, attending Canaan Children School, extending and Finishing Junior Secondary, and then made proceeds to Senior Secondary School at Ajayi Crowther right before he got entry to being in University of Benin.
His Engineering Work Ethics is accredited to be a rare pattern in which he has ensured growth in every part of his artistry. Loved by lots, on his rise to stardom, His Most Recent Single Record Pretty Please has not only proven to be a seamless track with its increasing remarks and successful reach to more music listeners. It has also enabled new listeners who are keen to see more of his works as he goes on. He is, however, currently signed to his record label outfit, FineDope.
His friendly nature has also been talked about by folks who pride his kindness, respect towards others, and gestures that enabled his camp to build a positive friendship with aligning stars, who give Accord to their works and Art perspectives.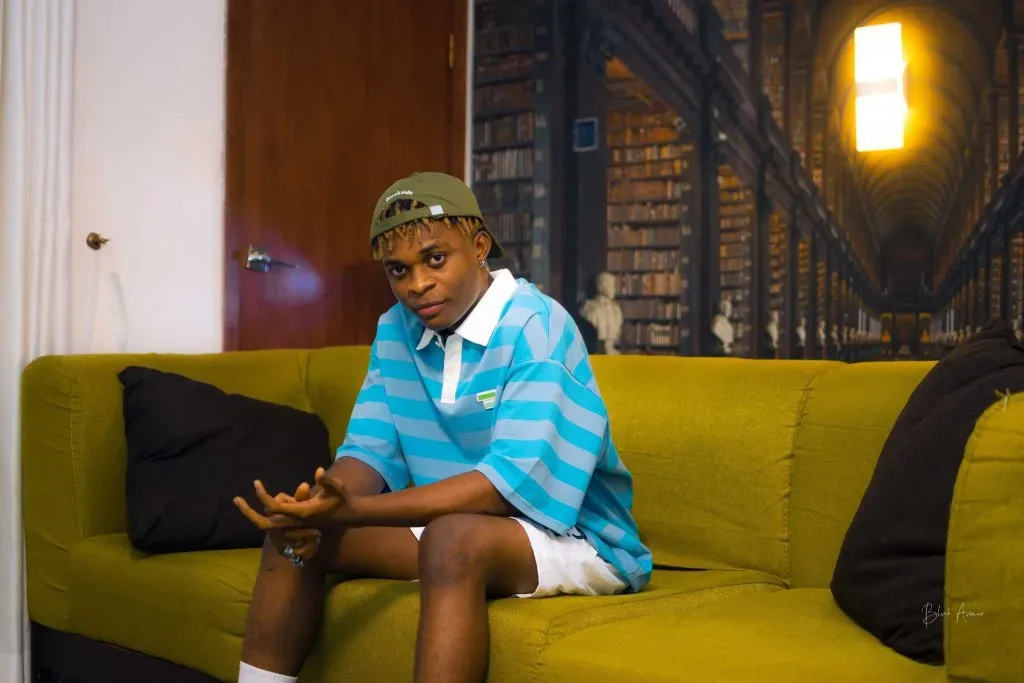 You can catch up with Favi on his social media accounts @Only1favi. His daily activities also have been keen on featuring on a fan page, @Favinews likewise.
WikiData On Favi (Gidi Boy)
| | |
| --- | --- |
| Full Name | Favour Chukwuedu Ikemefuna |
| Stage Name | Favi |
| Also Known As | Gidi Boy, Omo Oro, Asoro |
| Born Date Of Birth | 3rd May 1999 |
| Place of Birth | Lagos |
| State of Origin | Delta State |
| Nationality | Nigerian |
| Parents | Nicholas Chukwudi Ikemefuna, Uche Emelda Ikemefuna |
| Siblings | Nora Ikemefuna, Divine Ikemefuna, Mercy Ikemefuna, Miracle Ikemefuna |
| Girlfriend | Classified |
| Height | 5'10 |
| Occupation | Musician / Artiste |
| Networth | $100,000 – $150,000 |
User Review
92.5%

(

2

votes)