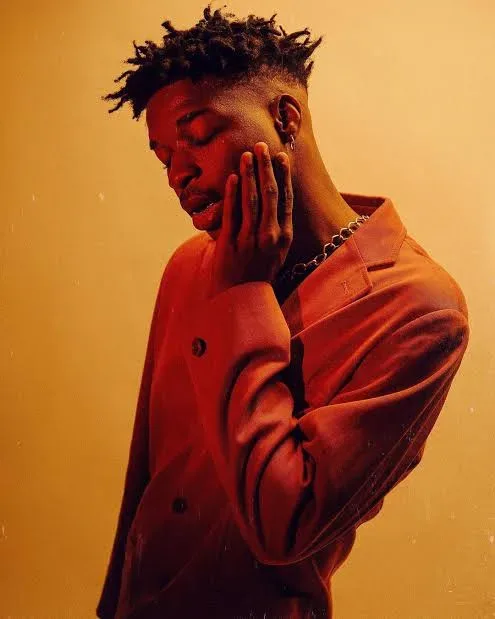 Magixx, whose real name is Alexander Adelabu, is a talented Nigerian singer and songwriter making waves in the music industry. With his captivating sound and unique style, he has quickly gained recognition and a growing fan base.
His genre can be described as Afro-Fusion/Afro Pop, combining elements of traditional African sounds with contemporary pop influences. His music has a refreshing and catchy appeal that resonates with listeners.
One of Magixx's breakthrough moments came with his captivating single "Love Don't Cost a Dime," which showcased his vocal prowess and songwriting skills. The song received even more attention when he collaborated with Ayra Starr on a remix, taking it to greater heights and becoming a smash hit.
In terms of discography, Magixx has released two EPs titled "Magixx" and "ATOM." These projects showcase his versatility and ability to create captivating music across different tracks. The EPs have received positive critical acclaim, further solidifying Magixx as an artist to watch.
Despite being relatively new to the industry, Magixx has already made an impact and gained recognition. In 2022, he was nominated for the Rookie of the Year award at The Headies, a testament to his talent and potential.
Magixx's journey in music began at an early age when he joined the choir at just 10 years old. This early exposure to singing laid the foundation for his passion and skill development. In 2021, he signed with Mavin Records, a prominent Nigerian record label, which provided him with a platform to showcase his talent to a wider audience.
With notable singles like "Chocolate," "Love Don't Cost a Dime (Re-Up)" featuring Ayra Starr, and "Shaye," Magixx continues to captivate listeners with his unique sound and infectious energy. His collaborations with other artists have further showcased his versatility and ability to create compelling music.
As Magixx continues to grow and evolve as an artist, his potential and promising career trajectory are evident. His talent, combined with his dedication to honing his craft, sets him apart as an exciting addition to the Nigerian music scene. Fans and music enthusiasts eagerly anticipate his future releases and the impact he will undoubtedly make in the industry.
Overall, His talent, distinctive sound, and impressive discography position him as a rising star in Nigerian music. With his melodic delivery, captivating lyrics, and genre-blending style, he is an artist to keep an eye on as he continues to make his mark in the industry.
User Review
79.5%

(

2

votes)