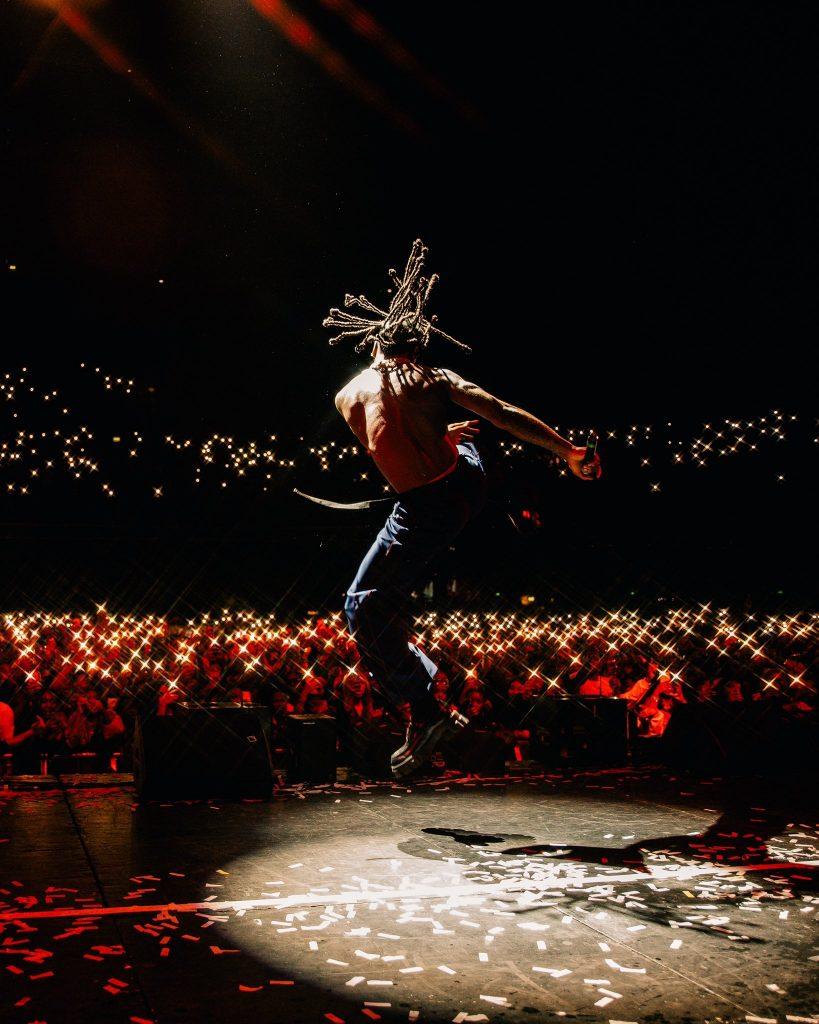 The Twice as Tall Crooner, Damini Ebunoluwa Ogulu, popularly known as Burna Boy, has named himself the highest-paid artist in the history of African Music.
Shared in a recent tweet on his verified Twitter handle, on Saturday morning, The Grammy Award Winning Entertainer reveals that money does not matter to him.
Quoting Burna Boy, He said, "I said money doesn't satisfy me, and it's my truth, but it doesn't change the fact that I'm the highest-paid artist in the history of African music. Believe it or not."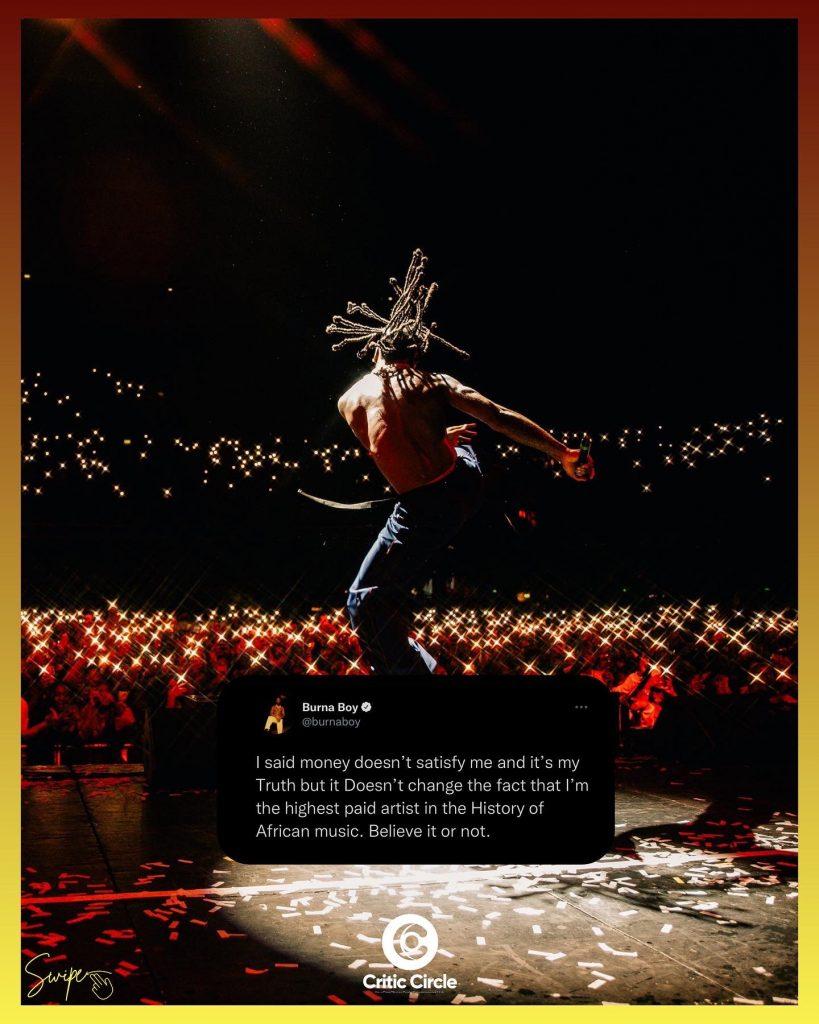 This statement above, he made in clarification to his earlier tweet, which he said and we quote
At this point, I just want to LIVE and DIE on STAGE with my Band The OUTSIDERS. I've achieved All the dreams I ever personally had. Money gives me No satisfaction, Nothing really does, except being On STAGE with my God sent band.

Burna Boy on Twitter
Burna Boy has been one to speak out and share his greatness with his fans and music lovers who care to know, and this is just one way he identifies with his greatness
See Also

What do you think?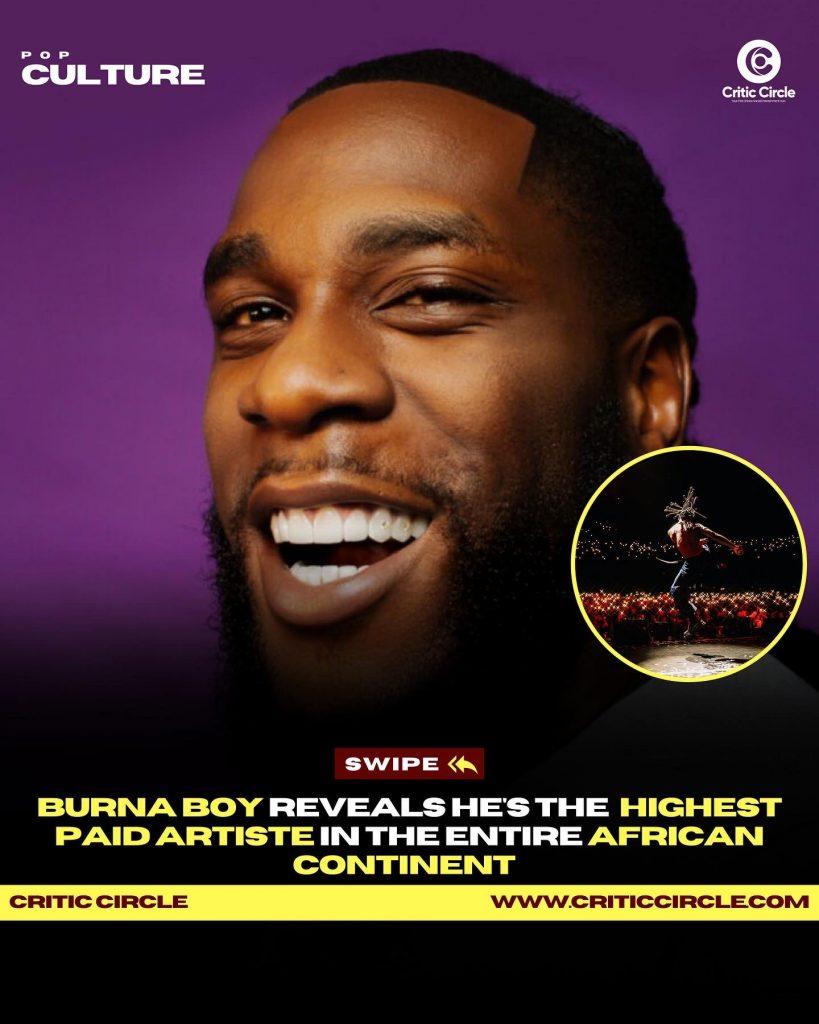 FOR MORE ENTERTAINING CONTENT, DO STAY TUNED TO OUR PLATFORMS