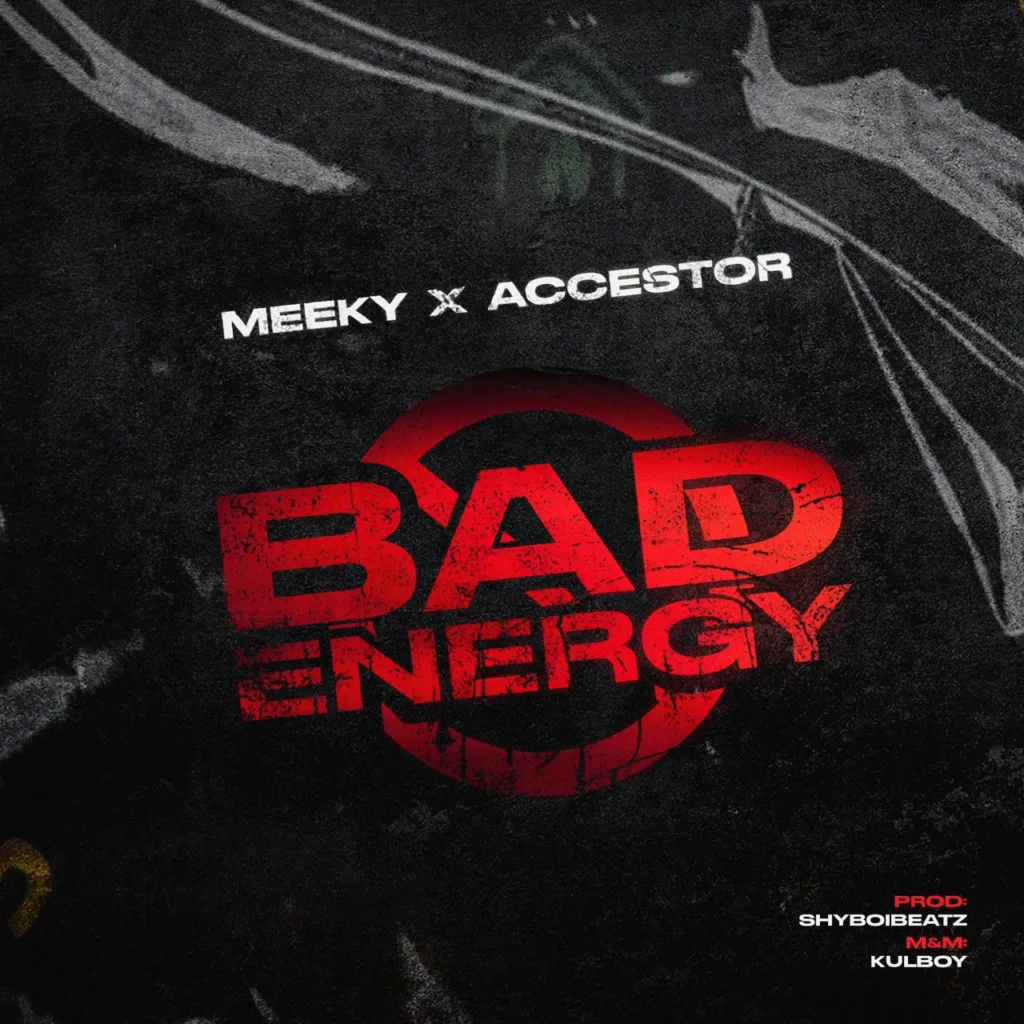 Fast Rising Recording, Entertaining and Performing Hip Hop Artiste, Meeky, has dropped a brand new single titled "Bad Energy" Faturing Ancestor.
The track is a testament to Meeky's unrelenting hard work in his aspiration for redefinition and growth in his artistry and sound.
"Bad Energy" was inspired by a rough period in Meeky's life. He had a lot going on, including a situation where his best friend turned into an enemy. This situation took a toll on him emotionally, as they had been friends for a long time.
According to Meeky, the song was not premeditated. He stumbled upon the opportunity to collaborate with two fantastic singers while in the studio working on a separate project. After listening to their work, they were given a beat by the producer, and the trio made magic happen.
His latest release showcases his ability to turn his struggles into art. With "Bad Energy," he delivers a message of resilience and overcoming obstacles. The song's catchy beat and relatable lyrics are sure to resonate with audiences worldwide.
The track is now available for streaming and download on all major platforms. Fans can expect more great music from Meeky in the near future as he continues to grow and redefine his artistry.
Request – If you downloaded this song please do leave a review, air your thoughts about this song on the comment section.
This is to enable the Artiste to grow and correct his / her errors in due time.
Trivia Information 
Join Meeky on Social Media 
IG – Click Here 
Twitter – Click Here 
Be Part of The Critic Circle
Join Us On Our Social Media Platforms
Leave a Comment.
@TheCriticCircle | 08080540041