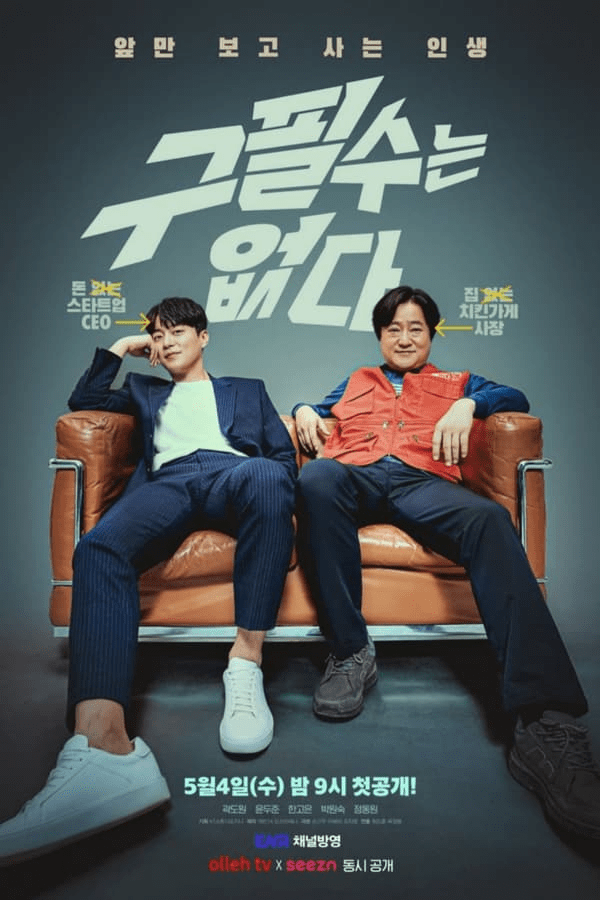 Never Give Up (K Drama)
Synopsis
Gu Pil-Su is a former boxer and he even won a rookie of the year award. He then worked different jobs and experienced ups and downs like working as a salesman, running an underwear store, and having credit problems. Now, he is in his 40's and runs a small bar. He is married and they have a son. He would do anything for his wife and son. He still dreams of having success in life.
Jung Suk is extremely smart. His parents were poor and he grew up with them in a provincial city. Nevertheless, he was eventually accepted into the most prestigious university in Seoul. He believes the only to way to success is to be a founder of a start-up.
Trailer
Year: 2022
Download Size – These videos are around 125 MB
Season 1
















Status: Complete
Be Part of The Critic Circle
Join Us On Our Social Media Platforms
Leave a Comment.
@TheCriticCircle | 08080540041