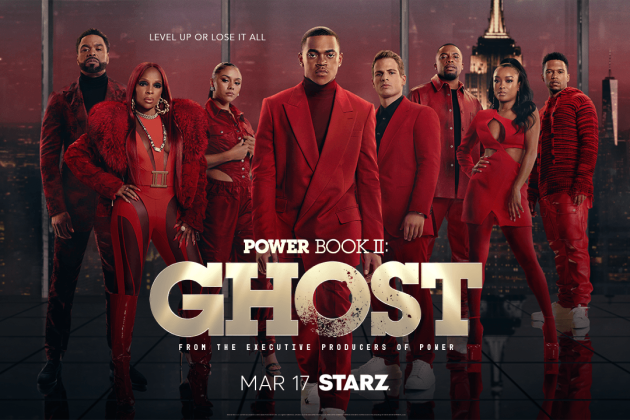 Starz has just released the trailer for the highly-anticipated third season of Power Book II: Ghost. Created by Curtis "50 Cent" Jackson and Courtney A.
Kemp, the drama series is set to return with more action-packed scenes and thrilling plot twists. The trailer shows glimpses of the new season's family drama, betrayals, and surprising alliances.
Season two ended with Tariq on a mission to leave the game and reunite with his family, while Brayden possibly betrayed him before getting kicked out of school. The Tejada family has a considerable amount of product to distribute, and Monet Tejada is determined to avenge her son Zeke's death while also keeping Davis MacLean, a criminal defense attorney, off her back. Meanwhile, Effie's actions towards Riq's girlfriend, Lauren, remain a mystery.
Power Book II: Ghost boasts a star-studded cast that includes Michael Rainey Jr. as Tariq St. Patrick, Mary J. Blige as Monet Tejada, Cliff "Method Man" Smith as David MacLean, and Gianna Paolo as Brayden Weston. Woody McClain is Cane Tejada, Lovell Adams-Gray is Dru Tejada, and LaToya Tonodeo is Diana Tejada. Berto Colon is Lorenzo Tejada, Alix Lapri is Effie Morales, Larenz Tate is Rashad Tate, and Shane Johnson is Cooper Saxe.
Returning performers in the spin-off include Paton Ashbrook as Jenny Sullivan, Monique Curnen as Detective Blanca Rodriguez, Keesha Sharp as Professor Harper Bennet, David Walton as Lucas Weston, and Moriah Brown as KeKe Travis. Luna Lauren Velez is also back as Evelyn Castillo, Caroline Chikezie as Noma, and Lightskinkeisha as Brushaundria Carmichael.
Power Book II: Ghost season 3 premieres on March 17, 2023, and has already been renewed for a fourth season. With the trailer already providing a glimpse of the season's juicy, flashy, and sexier storyline, fans are eagerly awaiting its return.
See Ghost Season 3 Trailer