A Dive Into The Journey Of Fast Rising Pop Artiste, Zayy The Dino
With his skills towards building excellence, confidence, and being the best, It is certain Zayy The Dino is earning his spot to becoming one of the very few deserving the accolades and champ status. However, for those not familiar with this talent, the question they seek to find answers to is, Who is Zayy The Dino?
Who is Zayy The Dino?
Popularly known by his stage name, Zayy The Dino, Birthname, Hossana Ize-iyamu, is a Talented Singer, Rapper, Songwriter, Mixing Engineer, and Visual Artiste. Master of many talents and, ironically, one who eventually strikes the right chords with his works.
Proving to be one of the leading New Generation Recording and Performing Artiste, Zayy The Dino serves the need to outdo himself with any opportunity given while expanding his knowledge, emphasizing growth.
Early Childhood, Growing Up and Music
Although growing up and spending most of his teenage life in Benin City, Zayy The Dino was Born in Lagos on June 11th 2000 and did not move to Benin City until 2008. The change made a relatively huge impact on him cause it was a different lifestyle, and it felt like a space where one could dream.
Zayy The Dino, Caught in his artistic nature to express himself, doing the most to take his art a bit further and neglecting all odds that were not on his side, started rapping and writing songs when he was 14. In 2016, he aligned with the assistance of his friends and a host of other talents such as Lazyboy, Metro, and Nicki in creating a rap group called Apex in his secondary school. He also engaged in church activities, being part of a rap group in church alongside the now Global Superstars, Alpha P (Universal Records) and Rema (Mavin Records).
The Superstar also draws inspiration from his cousin, Cruel Santino. Witnessing him grow from stage to stage to where he is now and how he is taking this whole music of being yourself to another level, Zayy the Dino takes into discovering himself, his sound and the way he wants people to receive his music.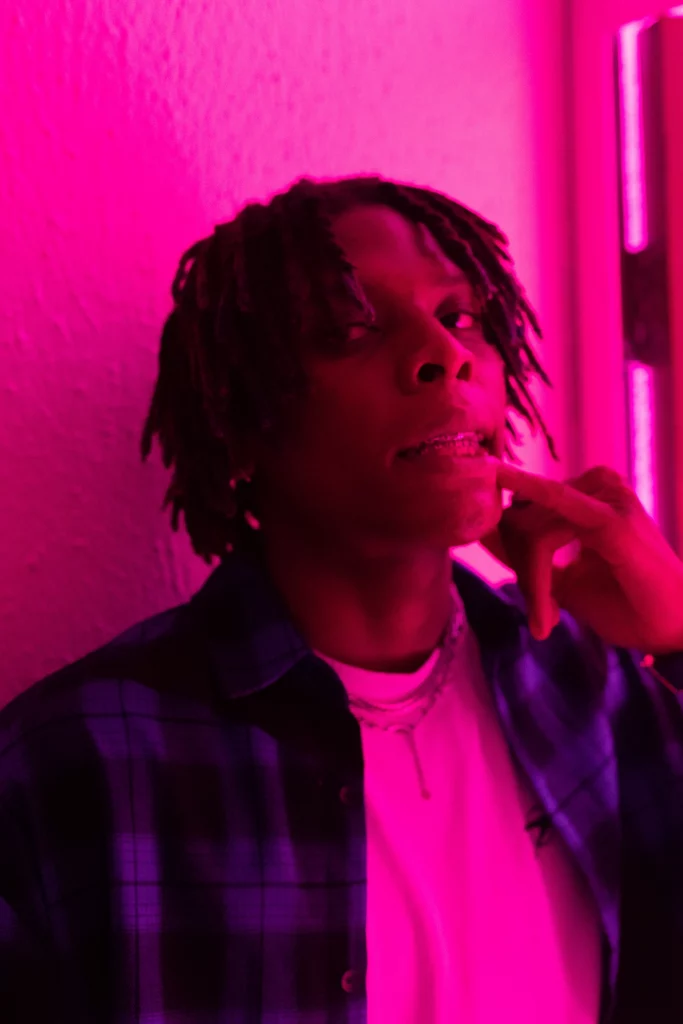 His Attention and Touch To His Art and Music?
Zayy The Dino leans to his earliest relationship to music being his dad, who had always been in the music business, working with legends like Majek Fashek back in the day, and his mum, who was in the church choir. With Remarks, her vocals and performances were another sources of strength for him. He also highlights that watching the likes of Justin Bieber helped him figure out the possibility that he could do this too at a young age, giving the thought that it's just a matter of focus, time and dedication.
Although having had an early relationship with music, He did not commit to making music professionally until April 2020 with the release of his debut single, Moments, which had raving accolades and attention from notable people in the music industry. His eagerness to do and work more increased and led to the release of multiple singles, Day zero, Top 10, and a collaborative project he was featured in, titled Diana. In December 2021, he dropped a two-song capsule called 'Jurassick pack', followed up by the most recent single, Lust in Gidi
Zayy The Dino is currently working on his debut project, 'My Time in Laurasia'. Although, he has been privileged to work with industry heavyweights such as Zlatan, Wande Coal, Run town, Cruel Santino, Psycho YP, Alpha P, Layzee Ella, Laime and a host of others. He, however, looks toward working with the likes of Burna Boy, Wizkid, Black Sheriff, Nasty C, Abracadabra and lots more.
Below is a breakdown of trivia information you might want to know about Zayy The Dino
Full Name: Hossana Ize-Iyamu
Stage Name: Zayy The Dino
Born DOB: 11/06/2000
Place of Birth: Lagos state
State of Origin: Edo state
Nationality: Nigerian / Benin
Height: 6'3
Siblings: 2 Siblings
Occupation: Student, Singer Rapper, Songwriter, Videographer and Graphic Designer
Networth: $70,000,- $150,000
User Review
98%

(

2

votes)