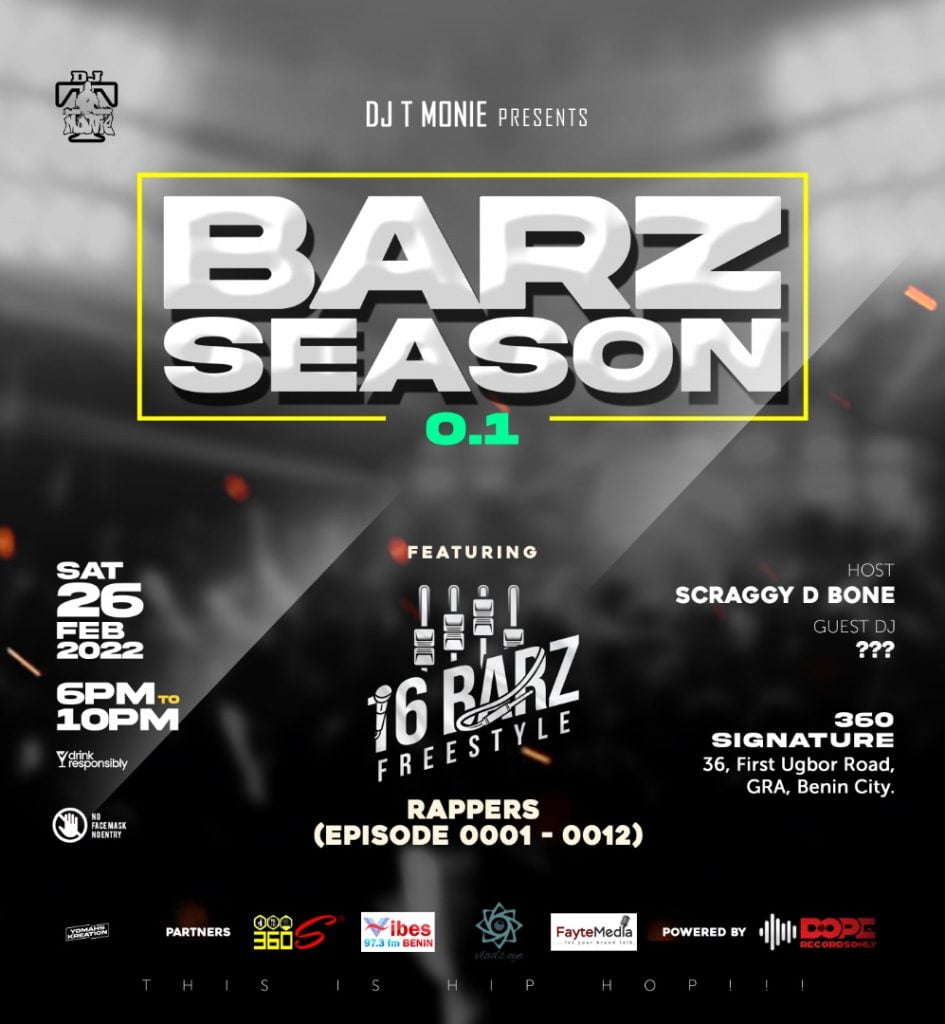 With 12 Episodes featuring Raving talented Hip Hop Champs who have in their way paved the way for their creativity and Art, 16Barz Freestyle, Pioneered by Deejay T Monie Presents his First-Ever Concert, Barz Season.
Barz Season, Presented by DeeJay T Monie featuring all 16barzfreestyle rappers from episode 1 to 12, is scheduled to hold on Saturday 26th February at 360 SIgnature, 36 First Ugbor Rd, GRA, Benin City.
The rappers from 16Barz Freestyle include Clark, Pope, Teemodarapman, Ciata, Ziggy, Pompayrhymes, Mr. Bigg Splash, e.t.c.
Swipe Through The Gallery Below To See More
You Can Check Out Some Episodes If You Haven't Yet On Youtube – Click Here