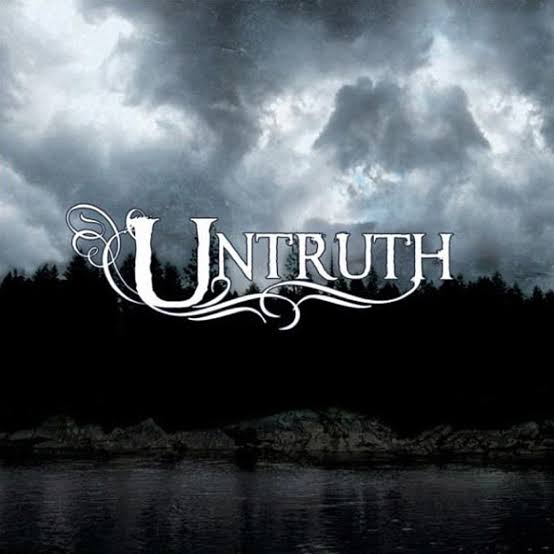 Midnight Stories – Untruth ( Episode 9)

I couldn't afford to look back as I ran. When I thought I was far enough from the fence , I decided to slow down to take a look if the coast was clear
. I was shocked to see a figure with a machete running towards me with flash speed. Wtf! How did he ?….. I landed silently mehn! How did he know ? I just kept running , jumping gutters . Bending into corners , diverting into routes I'd never been in my life.As I looked back each time , the beast was still right behind me with his shiny machete. People were screaming and making comments as he ran after his potential 'prey' . I wasn't going to escape this the easy way. At all! And if he catches me in a corner , he will butcher me without remorse. So I made my way to the main road. I ran for my life because he was getting real close. The only thing that held him back was the machete that he held , if not he would have caught up a while ago.
.
Within few seconds , I surveyed the area . I figured the road to the right led to more houses and the one to the left will lead me to a small market. So left it was.
.
I was getting really tired but I picked up speed. I looked back again and I could have sworn I saw fire in his eyes. He didn't give a fuck about anyone watching , he was furious I'd made him run all the way. So he hurled his matchete at me. The throw was clean af ! I looked back and I saw the big knife making it's way to my back in Nano seconds. The Adrenaline pumping into my bloodstream was crazy , I was quick. I crouched so fast and I could hear the sound of death as the machete moved over my head in mid air. It was a near miss! The matchete fell into a near by gutter. I stood and I kept making my way to the road. He was still behind me ! Is this guy the reaper himself ? Even Michael would have stopped at this point! . I could see people and cars . I was joyous. I started to slow down as I entered the market area. He was about 40 seconds away. When I entered the market area. I stood by a Nissan Taxi and I waited , catching my breath. Within thirty seconds , he was making his way to me clenching his fists to beat me to death. But this was going to take a whole new turn entirely.
_
_
As he approached me , I pointed my index finger straight at him and I started shouting "thief thief thief ! " . He looked confused but the people in the market were not . I screamed again " Ole ! Ole! Ole ! E mu ! " which is the yoruba version of " Thief Thief! Catch him " . The women in various shops joined in the screaming " Won tu ti mu Ole o ! " " E ma jeko lo o ! " " – meaning " They've caught another thief , dont let this one go o" . The plan was working . I looked at the reaction of the men around. Their eyes were blazing. They looked around to identify the thief in question. As if to make things worse , my predator started running in another direction . Predator just became the prey! . This is a Lagos market. Might be small , but no thief escapes the market. I was breathing heavily as I watched him make his way , trying to evade the local justice of a thief. He knew what would befall him if he got caught. It wasn't up to a minute . I watched him take a knee to the chest from a man that sells sugarcane. The Hausa man stood beside his wheelbarrow and way laid him . As he approached , he was met by a knee in midair. The effect was evident . My predator dropped to the floor in pain. He was met with punches and blows from the sugarcane man. He pleaded for his life but four other men had joined in already. The beating was merciless.
.
.
" I no be thief ! I no be thief ! Abeg Abeg" was all I could hear. I moved closer to get a better look. Within minutes , he was already unrecognizable. Shirt torn and swollen body parts. I felt pity for him. But this was the only way for me to escape certain death. As I thought to myself , I noticed a man scampering all over the place shouting " Whey that tyre I whey I put here ? " " Make una find am ! " . Another man came out from nowhere with the supposed tyre and handed it over. Oh lord! Tyres are never good for a thief. No no no! This wasn't my intention. I just hoped they beat him up abit and hand him over to the police . Tyres? No !!!
.
I watched as they dragged him to a more open place. Hitting him with big sticks and all sort of objects. He didn't even scream anymore. I think he was numb at that point due to immense pain. The same man with the tyre had retrieved a keg from where he kept his generator and followed the mob that was parading the " thief" . When they got to a place open enough. The man with the tyre made his way and landed 2 thunderous slaps. Someone screamed ' Jesus!!' as the slaps landed. After delivering slaps that were not even necessary at this point. He put the tyre round the neck of the culprit and asked him to dance. Oh damn! Its one thing to know you're not going to escape certain death and it is another thing to be humiliated right before it. Why would you ask someone that could barely stand , with a tyre around his neck weighing him down . . to dance?! . He was ridiculed beyond measure. He stood up and tried to dance. Looking gored as he was hit with sticks whenever they thought his dancesteps were not impressive enough. After couple of minutes , he was asked to sit down on the road. He was drenched in fuel . The man requested for matches. I looked into the eyes of someone that was a predator couple minutes ago and I saw tears. He was crying. My heart was beating so fast as I saw the man light the matchstick. He threw it at his victim on the floor and he went up in flames ,
Screaming in agony as he burnt .
_
I'd almost forgotten why I was there while all this happened. All I could feel was pity and sympathy. I walked away slowly and I tried to ignore the fact that burnt human flesh smelt really edible. Smelt like roasted meat. Sadly , another life was lost because of Miss Williams.
_
_
_
_
I was sweating profusely as I made my way out of that place. I didn't know what to do next , who to call or where to go.
.
I brought out my phone to call Christy. I needed my gf the most at this point in time but I wasn't sure if she had not told them what was going on and how I was involved. I was contemplating whether to call her or not when I saw a message from Miss Williams who is supposedly dead. Infact I saw the body !
_
Message read
" We need 2 meet up now. It is an emergency . Reply when U see this "
_
A text message from a supposedly dead person is very questionable if you ask me .
.
Is someone texting with her phone ?
Did she ask someone to replace her because she sensed danger ?
Is Michael texting with her phone to know where I was ?
And why exactly will Miss Williams think of me in time of danger ?
.
.
Episode 10 ( The Finale ) Drops Next.
Written by Enny Kastiel
Be Part of The Critic Circle
Join Us On Our Social Media Platforms
Leave a Comment.
@TheCriticCircle | 07016882553