Critic Circle unveils the first-ever creative gathering, A 24hours Lock-In With Music and Creatives in Benin City, with the support of unique creatives who see the need to foster healthy relationships, building a community that reaches for growth.
While there seem to be lots of things that seem overrated or a little off the charts, when said, one thing is clear, South-South Nigeria, Benin City, to be precise, is locked in and blessed with way above the regular talents and creatives ever.
Although Benin City is blessed immensely with talents ranging from music, fashion, arts, and lots more, there eventually exist various problems dampening the success of most of these talents, getting heard, celebrated, and given the right amount of love to their art, possible.
The event, set to feature mind-blowing talents and creatives from all works of entertainment such as music, influencers and lots more, is staged toward redefining and harmonizing the energy among creatives. Building a community where there is respect, honour, and a safe space for growth would make so much difference in times like this.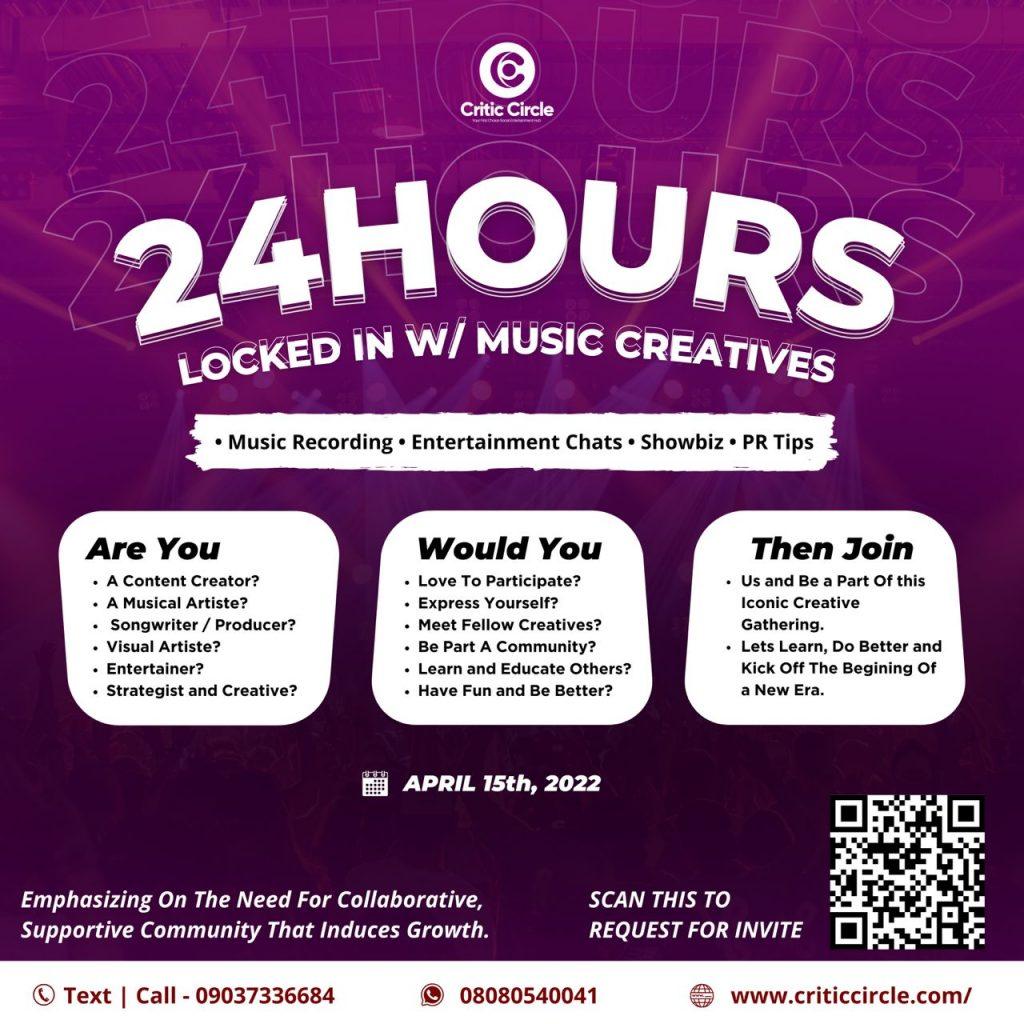 The said event, 24Hours Lock-In With Music & Creatives, is scheduled to hold on Friday, April 15th, 2022. A mark to commercializing the new dawn of greatness will feature activities such as Content Creation, Music Recordings, Talk Sessions, Interviews, Games and Lots More.
This Project, Event is evenly supported by Kidda X, Huloogvn Mix, Naga Beats, Blvck Avenue, Chop Films, Dopethrone, Entertainment Energy, and a host of other creatives who see through the vision to build the community that defines greatness.