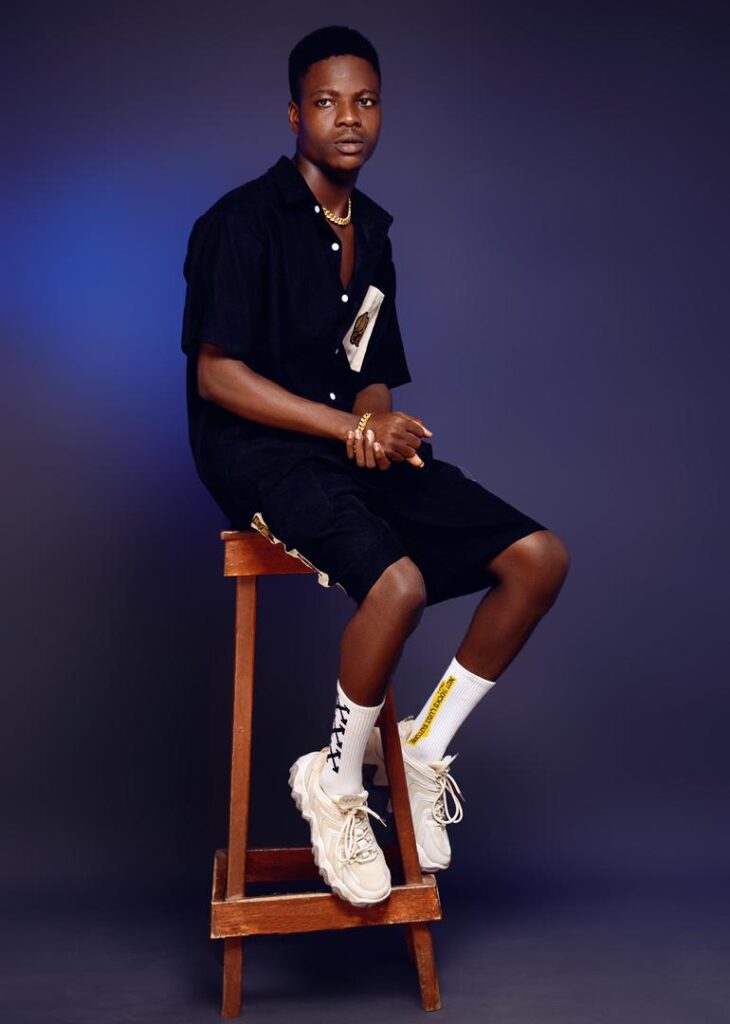 Osakue Evans popularly known as Fineboy Evans (@fineboy_evans) is a Singer and a Songwriter. Born on the 5th of October and has been able to build a career to being an amazing artiste with catalogs worth listening and paying attention to.
Knowing our tracks in discovering new talented artiste, we met with this amazing talent and we had a short insightful discussion on his growth and so much more.
Telling on growing up, he said "Growing up was not easy, I came from a family of 6, 5 boys and 1 girl and I am the last, things was really hard for my family, no good work for my parents to take good care of us, we just keep working hard to make a living, but thank God today, we are living well, all thanks to God."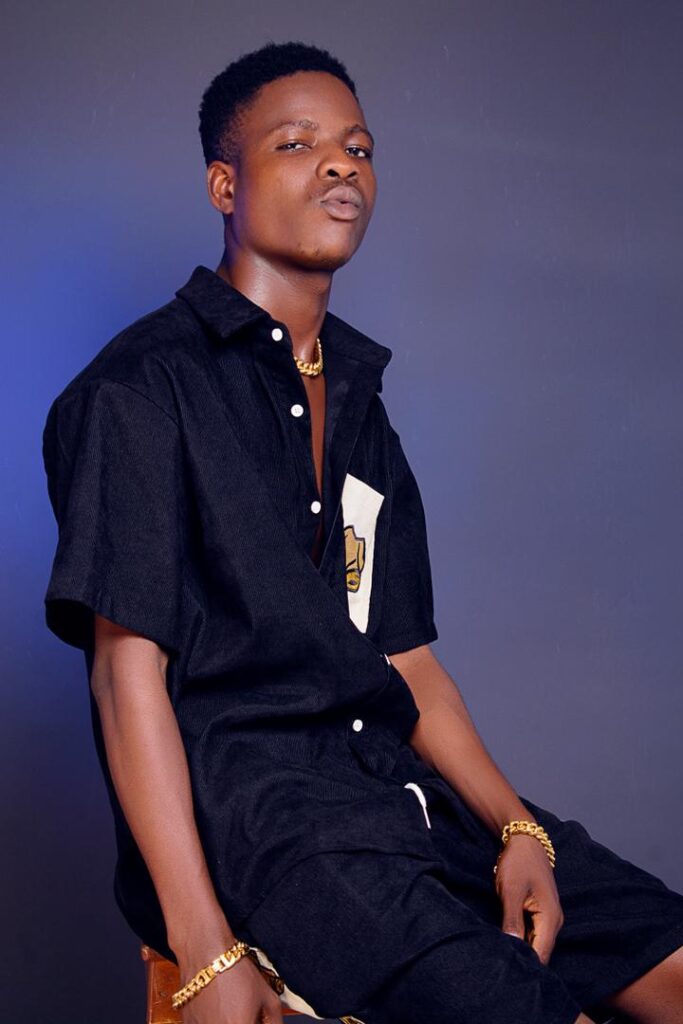 After most conversation, knowing with the release of songs like Kilamity, I go dey alright, Way etc. it is of no doubt that his step to being better with his art is unarguably a pretty sight and we absolutely love it.
On Inspiration, he said,
I am a young boy searching for greatness, I have seen a lot of upcoming artist in the street who are doing their best to get the fame which is not so easy, and I believe I can do more and make my society proud.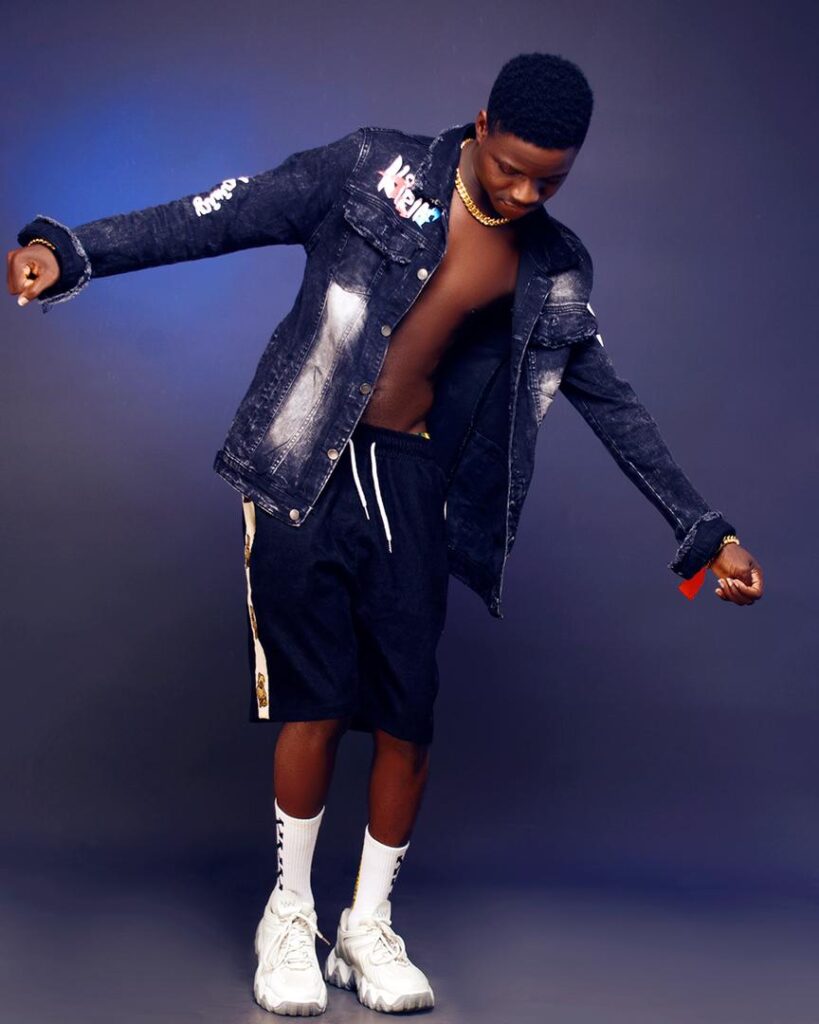 He also added, that he sees himself as the heart of the street as his songs are drawn from inspiration leading from the places he has been.
On what to expect, Fineboy Evans shared he has a lot to offer and being willing to learn and reinvent his art at every possible opportunity and in his words, He said
"My kind of music is based on the things around me and my society and the things I have seen with my eyes, I grew up from the street where you need to work hard to achieve what you want, I know what the society looks like and I am trying to give them a good message through my Songs. Fineboy Evans has come to stay and must conquer, the street should try to listen to my song and see the message I am sending to them, my music is for the soul and for future Nigerians."
You can reach out to Fineboy Evans On Various Social Media Channels, Below.
IG – Click Here
Twitter – Click Here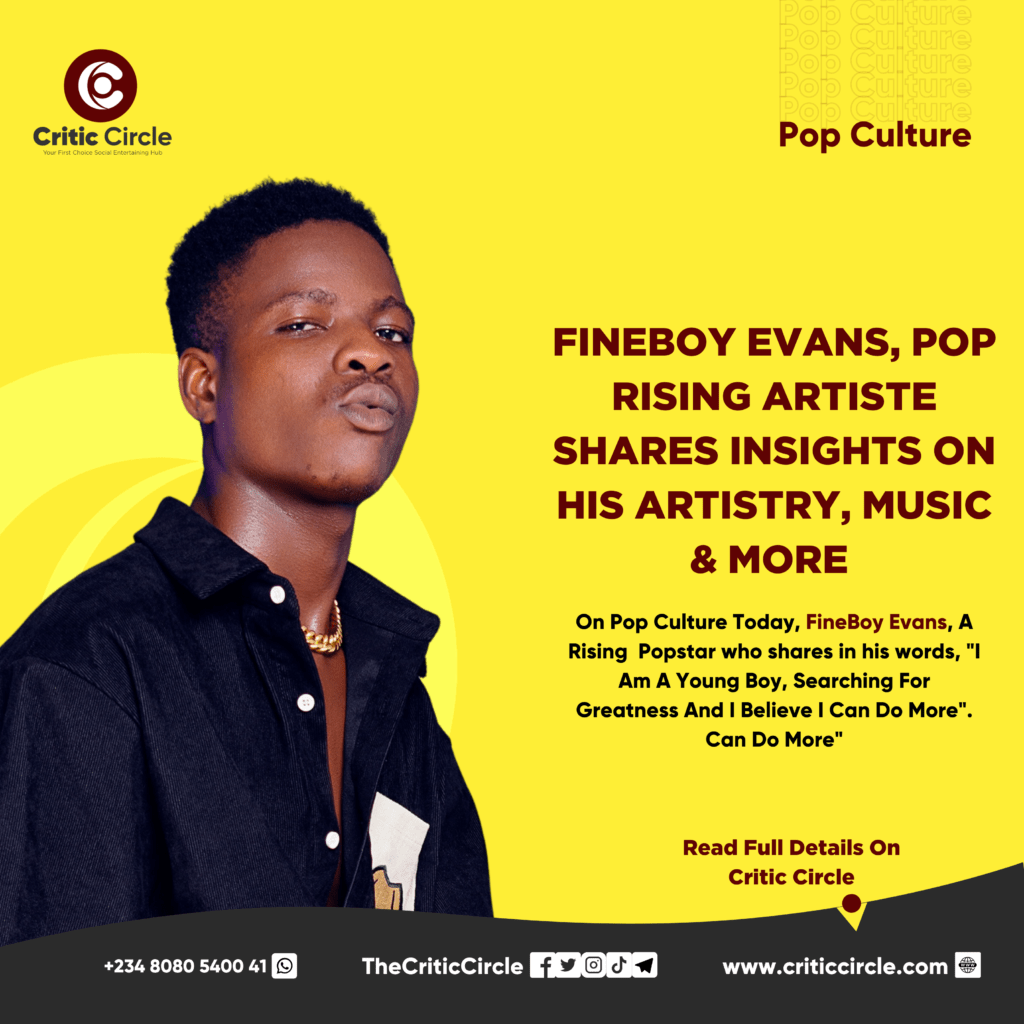 Be Part of The Critic Circle
Join Us On Our Social Media Platforms
Leave a Comment.
@TheCriticCircle | 08080540041
User Review
76.67%

(

3

votes)