Recording, Hip Hop and Performing Artiste popularly known as Sisco surely has found a way to introduce his art to 2019.
The Hip Hop Artiste who sometime revealed he loves listening to good music seems to love having his works out too. Releasing his first Single in 2019 titled Only God feat Don Faby.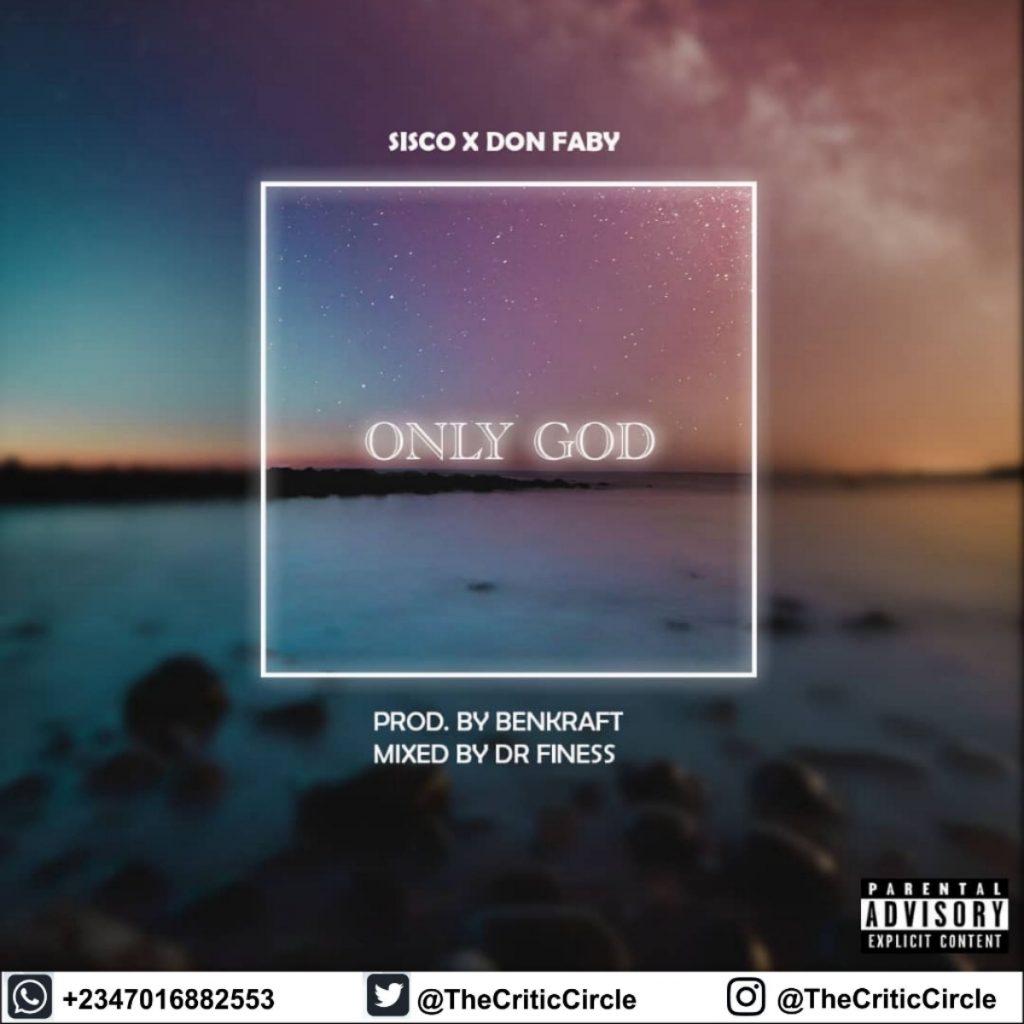 In an Overview Conversation with The Critic Circle, when about the inspiration behind the song, he said

I took a look at my past and thought of my present and I just knew it has just been God's doing. so I decided to cook something up in the studio!!!

Background Information
Producer Credit – Benkraft ,Dr. finess, Vanodee and Kuchee
Year of release – 2019
Be Part of The Critic Circle,
Join Us On Our Social Media Platforms
Leave a Comment.
@TheCriticCircle | 07016882553