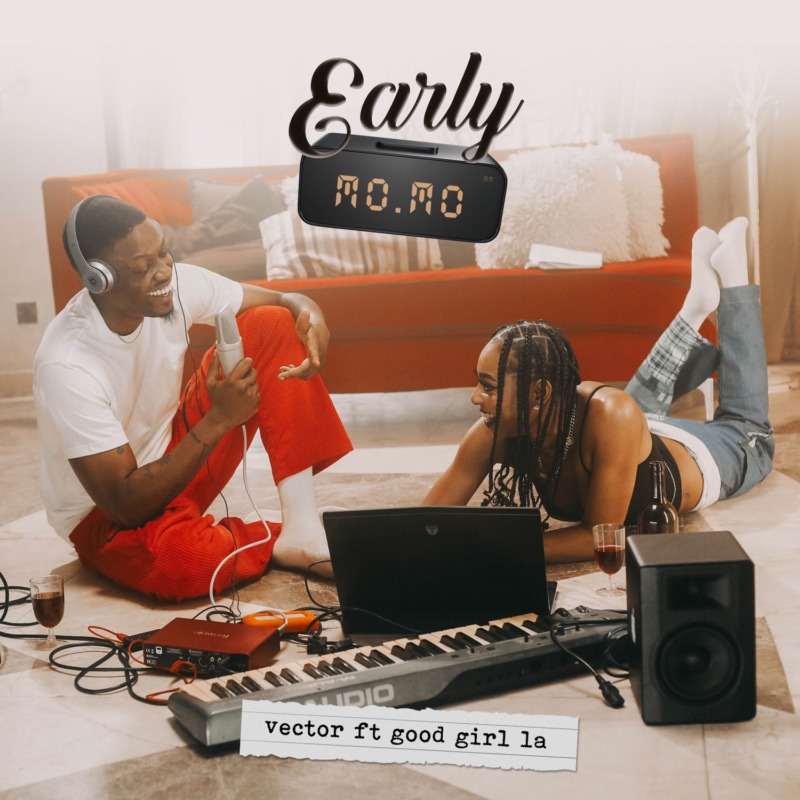 Vector has always been one not to disrespect and again he trumps every element that averages his craft.
I loved this right from the first play, soothing rhythm, the piano and kicks right in place and oh boy when Vector slides in calmly on the 10th second, I could not hold the smiles from satisfaction on my face and just when I thought it was lit, Good Girl LA Switched it up, Enjoyed This In All Prospect.
Yet to Listen To Early Momo by Vector feat GoodGirl LA, Do Check Links Below
Early Momo by Vector feat GoodGirl LA – Lyrics [Extract]
She say many things I can do for you
If you let me do what I do for you
Farabale fun mi l'ola
A le soro to ba d'ola
Yipi ya yo yipi yayaye
Keep it on the low
Ma so f'araye (don't tell the world)
Keep it on the low ma so f'araye

– Vector

Yippie yayo yippie yaya ye
It's not my birthday but I gat some cake
What you say
Bang bang any day
Zoom zoom on my way
Why you keep calling
Steady calling o
Early momo
You no even gimme warning
Stealing bombing o
Early momo

– Good Girl LA
Be Part of The Critic Circle
Join Us On Our Social Media Platforms
Leave a Comment.
@TheCriticCircle | 08080540041