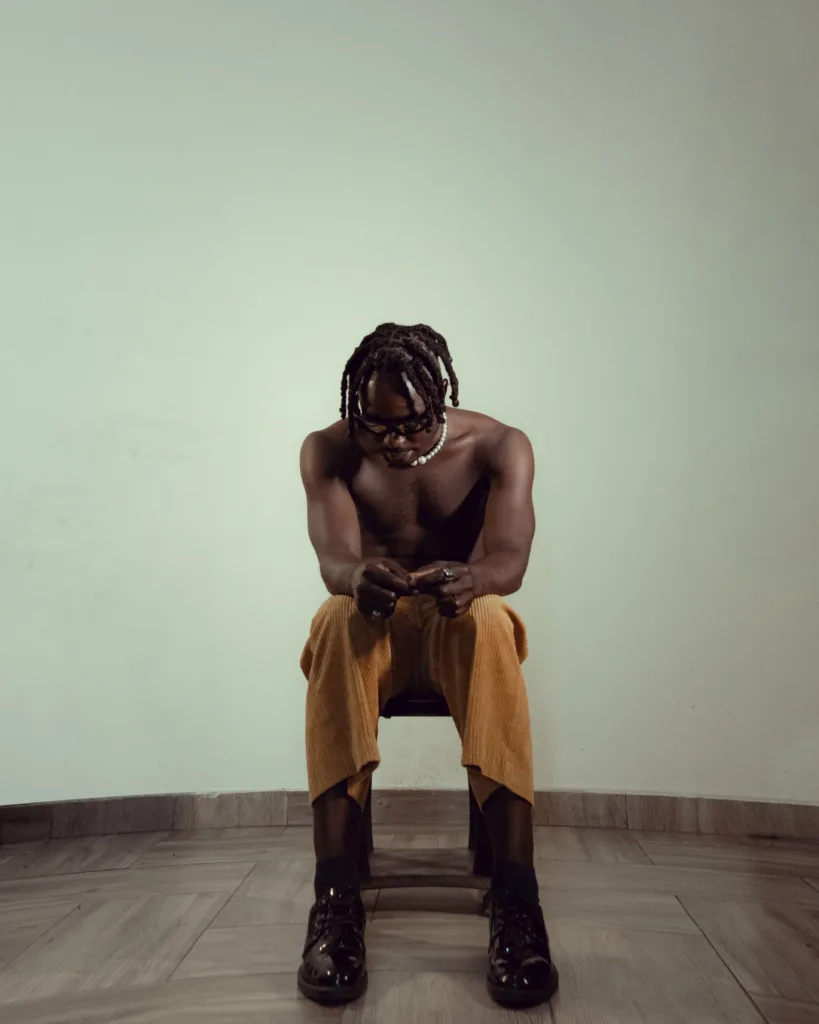 Abayomi Nlanla Bankole (born May 8, 1999), professionally known as Xafary, is a Nigerian singer, songwriter and actor.
Early life and background
Xafary was born and raised in Agboju Amuwo, Lagos Nigeria, to his father Jimoh Bankole, a carpenter, and his mother Mrs. Folashade Bankole. He grew up with his parents and his younger siblings, Simbiat, Abiodun, and Aduragbemi in the rural area of Amuwo Odofin. His parents divorced when he was nine years old, and his mother later married businessman J. Kappo. Although Xafary had older stepbrothers named Bashiru, Shaib, and Ismail from his father's former wife, he had a great childhood and was always supported by his parents and the society in general.
Musical Career
At the age of 16, Xafary worked part-time at Sankil Bakery in Amuwo Odofin. Following a suggestion from his brothers, in June 2013, Xafary auditioned as a solo contestant for the second series of the Nigerian televised talent competition "Nigeria's got talent" but later dropped out after claims that he was too young to compete. Xafary returned home and took an internship at Achievers Music.
In 2020, Xafary debuted his first studio single, "Bad," which was released on August 8, 2020, to test and perfect his sound. However, the track didn't do well because he was an independent artist without funding.
In 2021, Xafary debuted his second single, "Sellout," in which he claimed that "he might not have so many listeners who listen to him now, but they'd eventually do when they get him figured out." According to him, the pain of being an independent and up-and-coming artist/talent with a bag of dreams in Nigeria might be difficult, but it's worth it and would definitely pay off if you're truly different and outstanding because he always puts in the work.
Hobbies and beliefs
During his free time, Xafary enjoys listening to music, playing games, and doing some technical productivity. He's also very spiritual and has enormous courage, believing that there's a supreme being out there. Xafary's father is a Muslim, his mother is a Christian, and he has always been open to sacred root religion too.
Status in the industry and impact
Xafary is reshaping the music demonstrations and music creation in his own way. He believes that the future of his music will not likely be the same trend seen in modern technology, but instead, it will be incredibly social, similar to social media, with more increase in computer-based AI via his discernment and intelligence. Xafary believes that his music can help to complete the process of ending the separation of people via ethnicity/tribalism and introduce an era of exploring multiculturalism and integration that future generations of artists would follow.
With a passion for music and a desire to make a positive impact on the world, Xafary continues to strive for success in his career as a singer, songwriter, and actor.
On Instagram Follow – Xafarrygram