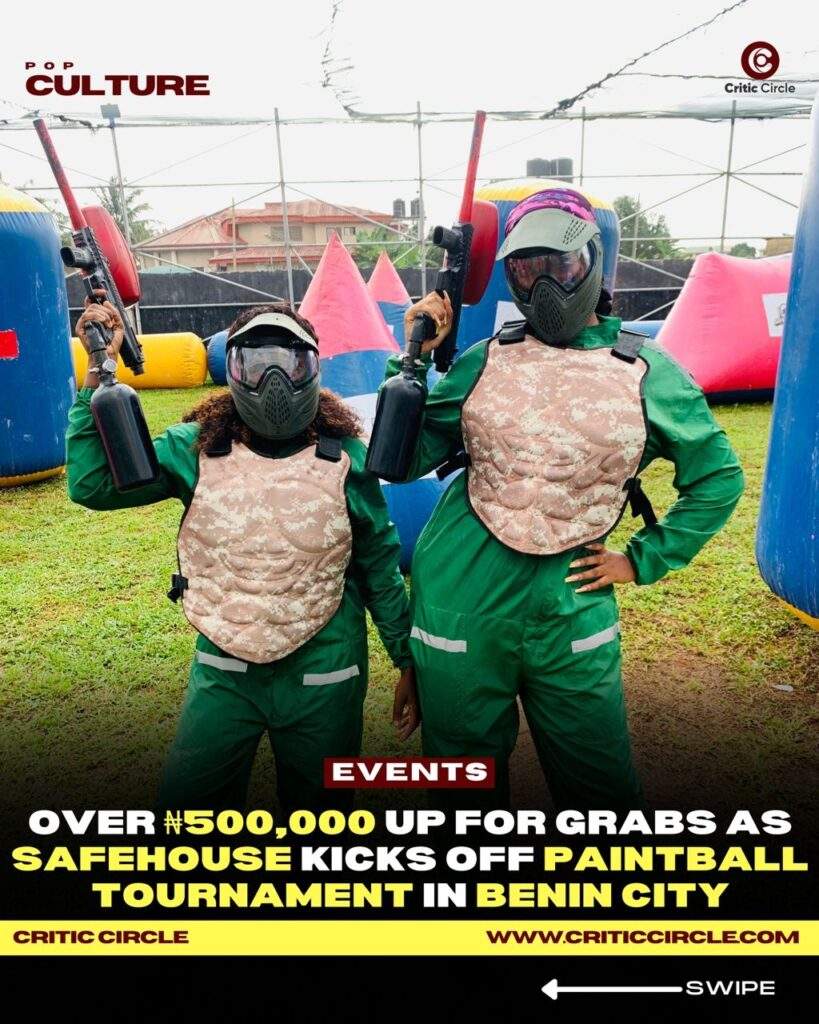 With the increasing rise of social engagement in Benin City, the reach for buzz-beater activities from various corners taking pleasure in satisfying the hunger for pop culture trends and fun-driven youth communities has become one of the most sought-after experiences.
These Interests have drawn the attention of Safe House, and they have scheduled surprises for the people in Benin City and its environs, kicking off with the first-ever Paintball Tournament.
Safe House Kicks Off Paintball Tournament In Benin-City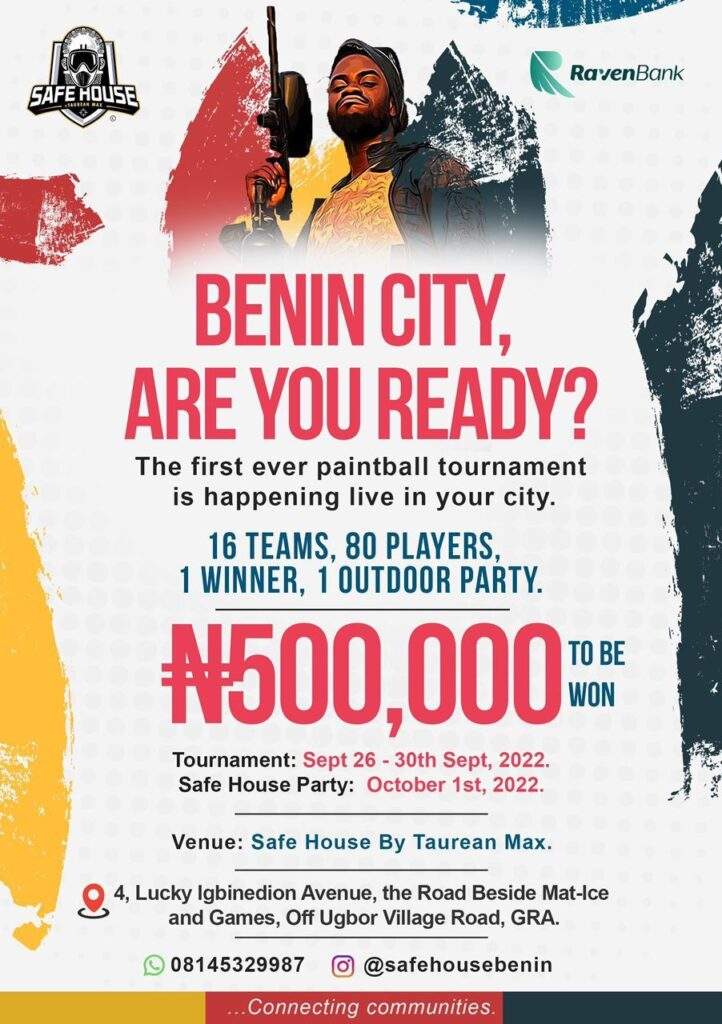 With an insanely amount of offers to enjoy, which includes a ₦500,000 cash prize for the winning team, and so much more, Safe House takes in the task of defining the essence of fun and excitement. While also connecting communities.
Below is all you need to know about the incoming Paintball Tournament.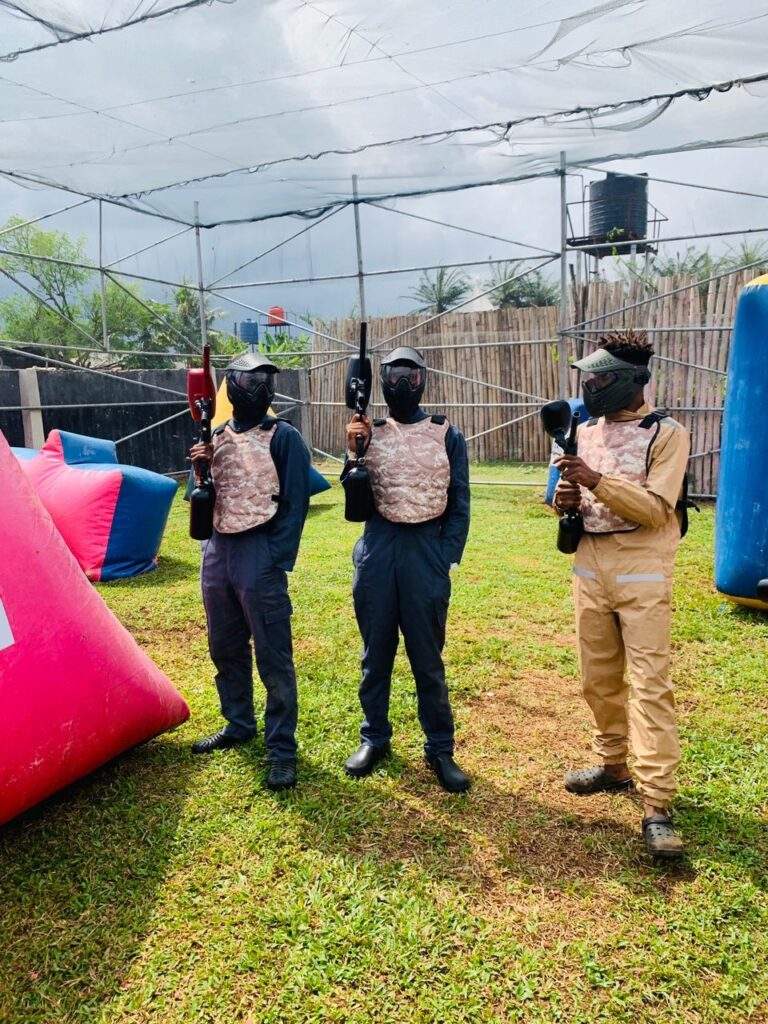 We understand that you may have a few questions, and we would love to answer a few below:
How Can You Register For The Tournament?
Well, at the time of putting out this information, a total of 16 Teams have been selected. Hence, the application to participate is no longer available. 
However, you can indulge yourself, enjoy the thrills and engagement, and witness the tournaments as it goes.
Access to the tournament is free, so don't miss out on this.
Safe House Outdoor Party, What You Need To Know
The Safe House Outdoor Party, which also gravitates and marks the climax of this first-ever paintball tournament, features a series of events, games, fun, and so much more.
With a series of activities elevating fun and the interest of a party like no other, Safe House would also be awarding, presenting the winner of the paintball tournament with the grand prize in total.
Access to the Safe House Outdoor Party Costs ₦2,000, and you can get more information from the graphics below.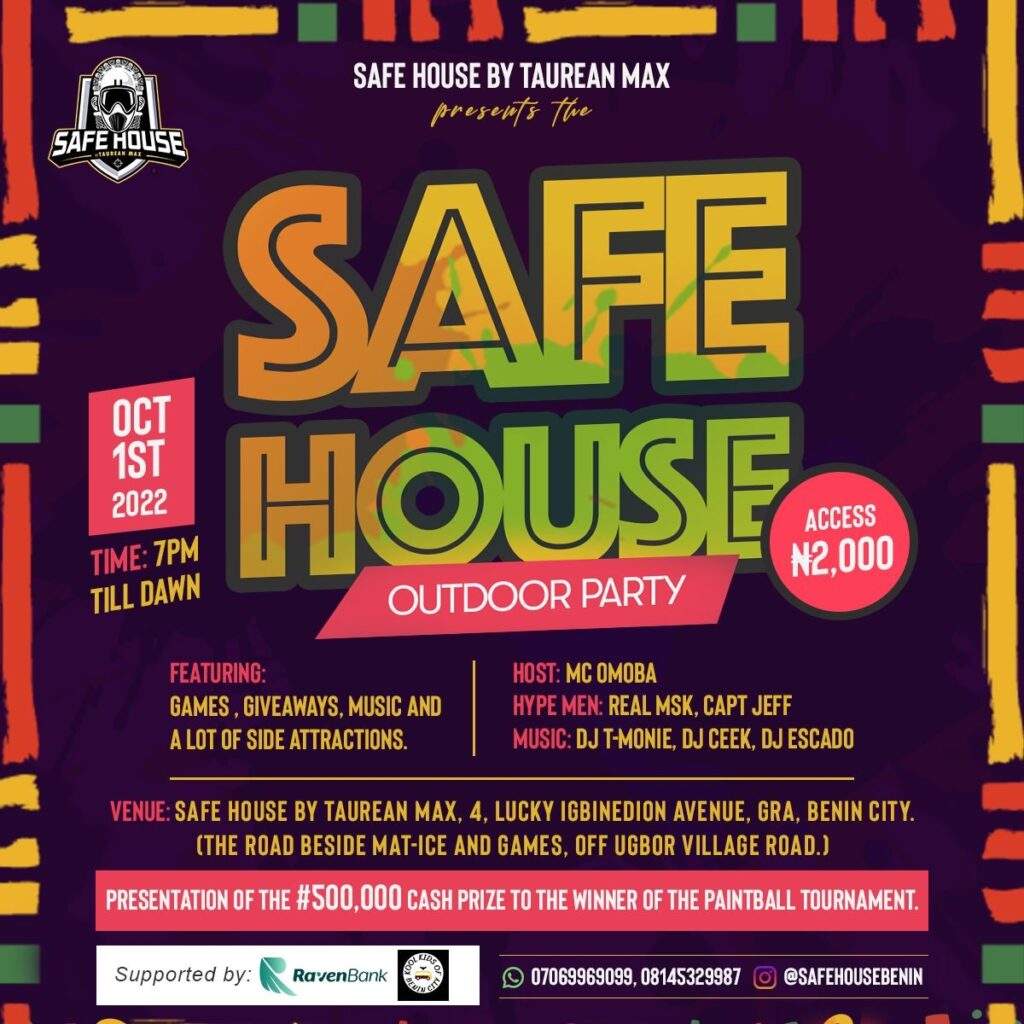 FOLLOW US FOR MORE SOCIAL EVENT UPDATES AND INTERESTING ENTERTAINING CONTENT